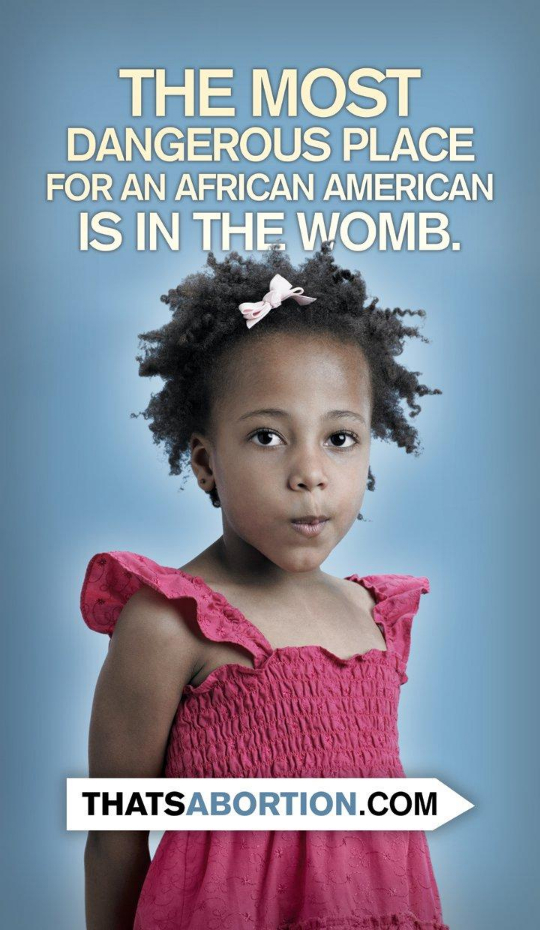 BlackCelebKids posted this picture in their Hot Topics yesterday and my jaw hit my toes.
This billboard, is a part of an ad campaign by the pro-life group LifeAlways.
A billboard that reads, "The most dangerous place for an African American is in the womb," has been placed in the heart of SoHo by Life Always™ as a part of a new national campaign to expose the truth about how Planned Parenthood targets minority neighborhoods as they perform over 300,000 abortions a year. This particular billboard is about half a mile from a Planned Parenthood abortion facility. Life Always board member Stephen Broden said that Planned Parenthood has had a devastating effect on the sustainability of the African American population."
Sigh.
My heart is pained.
In case you've been out of the loop, there has been huge interest in Planned Parenthood since last week, when the House of Representatives, voted to strip the 95 year old organization of its federal funding. The decision was wrapped up in frilly bows and tape, but the bare bones of the matter is that it is centered around the pro-life movement.   Because Planned Parenthood does in fact offer abortion services,  these crafty legislators feel that they would much rather leave the three million people who use the clinics without care, than be involved with such an organization.