I haven't done one of these in a while, perhaps because everyone has been pretty darn quiet on the infertility front celeb-wise.  But Dawn Robinson deserves a nod.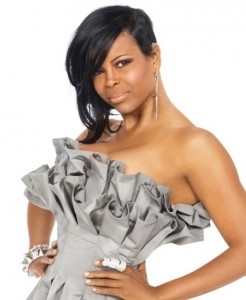 A few years back, I had the displeasure of sitting in a radiology waiting room with a 40 year old black woman who was being tested for fibroids.  She had no idea what fibroids were.  She was scared and alone, with a look on her face that said clearly how terrified she was about the x-ray itself, but also these tumors her doctor carelessly told her she may have.  My heart broke for her, and for the countless others who had probably sat in the same seats, thinking those same terrifying thoughts.
So tonight, for Dawn to openly discuss her removed fibroids as well as the endometriosis she'd also been diagnosed with, was huge.  But let's not just stick with that.  No.  Dawn has done so very much in the past few weeks of R&B Divas L.A., with just her honesty and vulnerability, that I don't know that I could have asked for a better spokesperson.