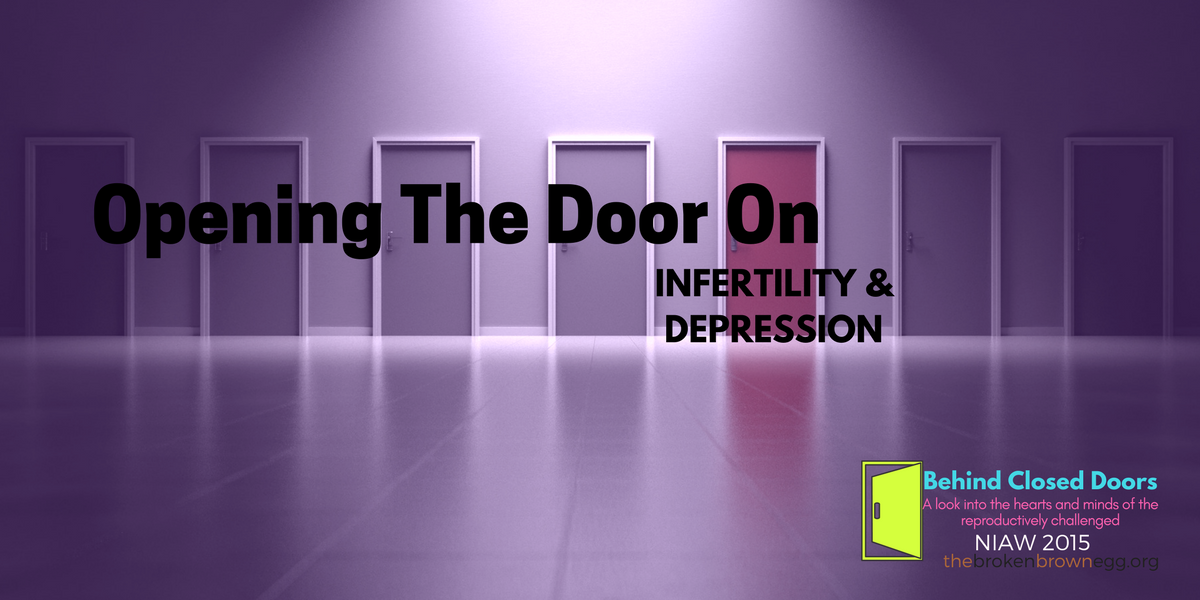 The following is an anonymous submission for The Egg's 2015 National Infertility Awareness Week Blog Project, #BehindClosedDoors.  This brave and powerful entry is one that will resonate with many, and one that I had to share.  THANK YOU to the Eggshell who sent it in, because she could be saving someone's life with it.
If you are experiencing dark thoughts and need someone to talk to, please seek help. GoodTherapy.org offers a great search tool that will allow you to find help near you that specializes in the cares and concerns of those afflicted by infertility.   Remember "You Are Not Alone".
Regina
---
A month or so ago I actually tried to take my own life.  I wasn't strong enough to explain it here or anywhere else.  I did write it out though, and I'm posting it now.  My journey will never give anyone hope because…well I'm not pregnant and I never will be.  But maybe my journey will save someone else from letting themselves lapse into a despair that seems insurmountable.  Anyway, I don't remember the exact date or time, but below is what I wrote about it.