I'm a theater geek.
The Original Broadway Cast of Into the Woods
Even as a small child, I enjoyed watching random things that aired on the (at that time true) Arts & Entertainment channel. I watched things that most of my friends thought were "lame" or boring and didn't care. I was, and still am, a Rogers & Hammerstein nut. I can sing showtunes at the drop of a dime, and I have my faves of Old Hollywood theater. So when I found clips on YouTube of Steven Sondheim's Into The Woods, with Bernadette Peters, I was positively giddy. My husband, being of bus driver mind, and rapper body, was giving me the
face. But I didn't care! I was caught up in the songs and the witty jokes that captivated me about the fractured fairytale when I first saw it as a child.
But I have to tell you something about watching childhood favorites as a grown-up.
It can lead to thinking too damn much.

In case you've never heard of Into the Woods, allow me to give you a brief synopsis.
The story revolves around the well-known tales of Jack & the Beanstalk, Little Red Riding Hood, Rapunzel, and Cinderella. Each story is interwoven in small vignettes that show how sometimes what we most wish for, can cause more problems than what we actually have. The story begins with The Baker and His Wife, whose only desire is to have a child. After an encounter with their neighbor, the witch, they learn that the baker's family has been cursed with infertility ever since his father stole a rampion plant from her garden to give to his pregnant wife. To repay the debt of stealing, the baby was named Rapunzel and given to the witch.
Now, many years later, to get the baby that they so desire, The Baker and His Wife must fetch things for the witch:
Hair as gold as corn(Rapunzel's), a cloak as red as blood(Little Red's), a cow as white as milk(Jack's), and a shoe as pure as gold (Cinderella's). Meanwhile the stories we all know about those other characters are taking place.
Thus begins the tale of Into the Woods.
What initially drew me into the play as a child, was seeing how the fairytales overlap and intertwine. It never occurred to me then, and probably wouldn't have now, had it not been for my own life, that the entire story centered around one couple's battle with infertility. The full scope of the play, actually touched on three struggles for children, as the witch herself apparently couldn't have a baby either.
As I watched the snippets, my smirk began to fade away as lines like,
"If you want something, you go get it. We want a child!" were spoken.
They shot me dead in the heart.
I just kept thinking how selfish and relentless that baker and his wife seemed to become with each hurdle. There was trickery to take the cow from Jack, bribery to get the shoe from Cinderella, stealing to get the hair from Rapunzel, and guilt-trips to get the cloak from Little Red. At one point, when the wife decides not to do one of these acts, the baker tells her "Then resolve to living a childless life"
DAAAMN. YIKES!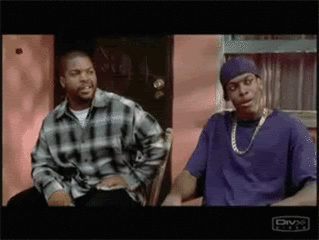 Is that how people see the infertile?
Seriously?
Is our desire for children so misunderstood that people think we would do anything?
I've recently been so annoyed at the question of why infertile people are choosing to fight for our right to reproductive choice. I hate the questions of why we don't "just adopt". I've grown aggravated with side-eyed o_O glances and assumptions about our struggle. Primarily because it isn't fair. No one asks fertile people why they don't "just adopt". The number of children available for adoption and foster care doesn't go up because infertile people choose to pursue their family-building options. We aren't odd or crazy or "extra" because we have to go about things differently. It kind of hurt my heart to see how we have been programmed to believe that even from our earliest childhood stories.
In true librarian form, this made me begin thinking more about how fairytales, for all their "Happily Ever After", have always been biased to the childless. What I found in my brief research, was that the desire for children is often thought of as careless, whimsical and frivolous and that the methods for achieving the goal run the gamut from magic to wishes and potions. In many of the stories, infertility is often used to preamble a cautionary tale. The children they crave, are usually noted as disobedient or unruly, implying that those who want children so badly often aren't prepared for what they'll get, or in worse plots, someone even dies.
Vanessa Williams as The Witch in
Into The Woods
The Gingerbread Man – An old couple wanted a child so much that they eventually made one out of gingerbread, only to have him then run away from everyone until finally eaten by a fox.
Pinocchio – A kind-hearted puppeteer, Gepetto, wishes for a son so badly that he fashions one out of wood. His puppet, Pinocchio becomes his son. The puppet is a mischievous and disobedient son, until his wayward adventures finally teach him a lesson and he becomes a real boy. However, in the very original writing, which was not intended for child audiences, he is hanged for his devious ways. The "real boy" thing didn't come about until the author's editor asked that the ending be lightened as a children's story. source
Rapunzel – An infertile husband and wife, are finally blessed with a child. The wife becomes so overcome with her cravings and her fears of losing the baby, that she persaudes her husband to steal from the witch's garden next door. Once caught, the couple must give the baby to the witch as payment.
Rumpelstiltskin – This dude wants a child so much he helps a pretty jerky chick spin straw into gold, if she will just give him her firstborn. Amazing to me that the one story that talks of a MAN wanting a baby, paints him as a goblin-like dwarf who is hideous and conniving. AND, when his "adoption" doesn't go through, he clowns so bad that he is never heard from again. #MESSAGE# Think of all the times you heard that story and thought he was the villain.
Sleeping Beauty – A King and Queen wish for a child. When they finally have one, they offend a witch and the daughter is cursed with eternal sleep.
Aside from the tongue-in-cheekness of all the stories, the idea of wanting parenthood without care of the cost is one that I was deeply saddened by.
Why should we be accused of not caring about what it takes to be a parent, when we are the ones who know all too well how very much it can take to become one? Those who are chronic "oop's" babymakers, NEVER have to think of this much.
Sigh.

I have to say, I'm truly gratefull to God that my husband and I can in fact write our own fairytale and live Happily Ever After, be it by birth, by choice, or just by ourselves.
For more brief history of infertility in FairyTales, check out The Greenwood Encyclopedia of Folk an Fairytales
Also, despite my ramble, Into the Woods is truly an interesting and funny performance.
Google it!
There is also a great song between the baker and his wife (as they commit their dastardly deeds) about learning how to work together to reach their goal of having a child.
Meanwhile, here's two of my favorite scenes. The witch's promise…and the baker's ultimatum to his wife.


ps. in case you're a theater freak too, there is a hip-hop adaptation of this show called Into The Hoods, in London that is phenomenal. Youtube it!