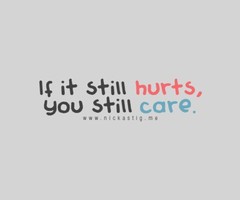 in

Infertility, Self-Care
On the way home from one of our Thanksgiving visits, my husband asked me a seemingly innocent question about whether or not I'd be free to do something on a particular date next week. I paused for a moment, tried to think on it, and then had to tell him that without my calendar in front of me, I really didn't know. I laughed about that and then told him that it was kind of strange that I couldn't really remember what life was like back when I knew my schedule off the top of my head. I literally could not remember a time where I had fewer things to do, and didn't feel as burned out.
I know what some of you are thinking. "So what? I never know my schedule either. It comes with being a busy adult." True. You're absolutely right. I am a busy person and it only makes sense that my days have to be outlined and scheduled. That wasn't what unnerved me. What unnerved me, was the revelation about how I'd gotten so busy all of a sudden, and where my motivations were in the things I now do. While I love my job, and I love my service activities, and I love all these little projects I've signed myself up for, it became very clear to me that I started them after my life didn't go the direction I wanted it to, in the time-frame that I'd expected it to.