Partner or Advertise
The Broken Brown Egg is an infertility advocacy blog and source of connection for individuals seeking a personal story of infertility written from the African-American viewpoint.
I reach an audience of over 1500+ through my social media sites, and an intimate audience of 100+ through the BBE ShellShocked online support group.  Visitors are primarily women between the ages of 25-44, and infertility advocates and agencies seeking to connect with the African American community.
I welcome the opportunity to review and/or give away products or services for the infertility community at large or specialty items geared towards my unique niche audience.
Opportunities:
Social Media Advertising: Have a link to your product or resource shared via my social media pages.
Banner Advertising: Have your banner displayed prominently on the BBE blog.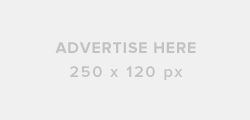 Featured/Sponsored Review: Send me a sample of your product and I will review it and share with my audience.  I do reserve the right to turn down any products which I may find to be offensive or insensitive to the needs of my readers.
If you are interested in learning how to become a partner, delegate, or advertiser with The Broken Brown Egg, please feel free to contact me.  As my primary focus is awareness and advocacy, many of the opportunities listed are completely free, while others may require some offset of my hosting and publishing expenses.
All in all, just ask me!
Regina@thebrokenbrownegg.org
(312) 857-HOPE