in
Latest
When You Aren't Where You Thought You'd Be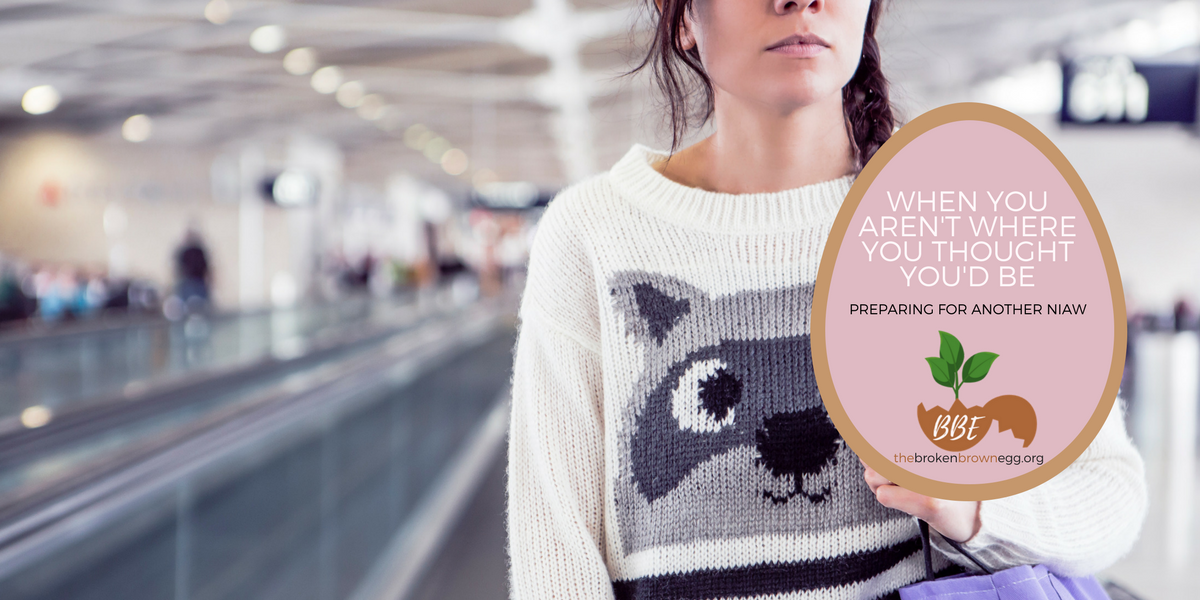 A few years ago, my pastor had a sermon titled "The nearest Exit May Be Behind You."  I remember thinking,  "Well, doggone it.  That's true. " Truer still for me that day, as I faced yet another National Infertility Awareness Week, in what felt like the same place I'd been in the year before.
More often than not, it isn't that we're not moving forward at all.  That isn't so much the case, but rather that we feel there were steps we could have taken once upon a time that maybe would have gotten us to a different place by now.  It's hard to forgive ourselves that.  We beat ourselves up, and play through the what-ifs to an agonizing degree. We tell ourselves that we've let ourselves down, and that we've gotten in our own way.  Digging ourselves out of that pit of self-abuse, and realizing that those feelings are just feelings, is often hard.
But here's what I had to remind myself:  In truth, I had moved forward.  I had learned to make decisions rather than just allow setback after setback to trap me.
I have learned to remind myself that I AM IN CONTROL.
Even when I don't feel that I am.
Looking at another NIAW, it is easy to catch feelings about seemingly not having changed positions from where you were last year, or the year before that.   But I'm going to tell you something today that I want you to own:
YOU ARE IN CONTROL.
Whether you're moving or sitting still while planning your next move.  No matter how many times the plan has changed.  No matter how you feel.  You are in control.  You may not always be able to control your circumstances, but your response to them, that's all you.  So take this coming National Infertility Awareness Week for what it is, and be proactive rather than reactive.  If that nearest exit is in fact behind you, run towards it!  Please don't spend the next 12 months feeling bad that you missed it the first time around.
People often talk about fitness in relation to infertility.  And most of us think primarily about the physical when we hear that word.  But preparing for this battle is not all about the body.  I want you to be emotionally, physically, and mentally at your best you.  So that you can be the best parent you can be.
With that said, if I can give you one Fertility Fitness Tip today, I'd like to tell you:
RUN.
Run towards that nearest self-pity exit.  You may not be where you expected to be, but you ARE getting somewhere.  Trust me.
This year, let's #FlipTheScript about infertility.  Take action this NIAW by having your voice heard.  Join thousands of others in this amazingly supportive community as we love and support each other.  For more information about National Infertility Awareness Week, visit RESOLVE: The National Infertility Association.
Regina
Regina Townsend is the primary author and founder of TheBrokenBrownEgg. A librarian and writer, Regina's mission is to make people aware and active about the unique concerns of reproductive health in the minority community.
You May Also Like