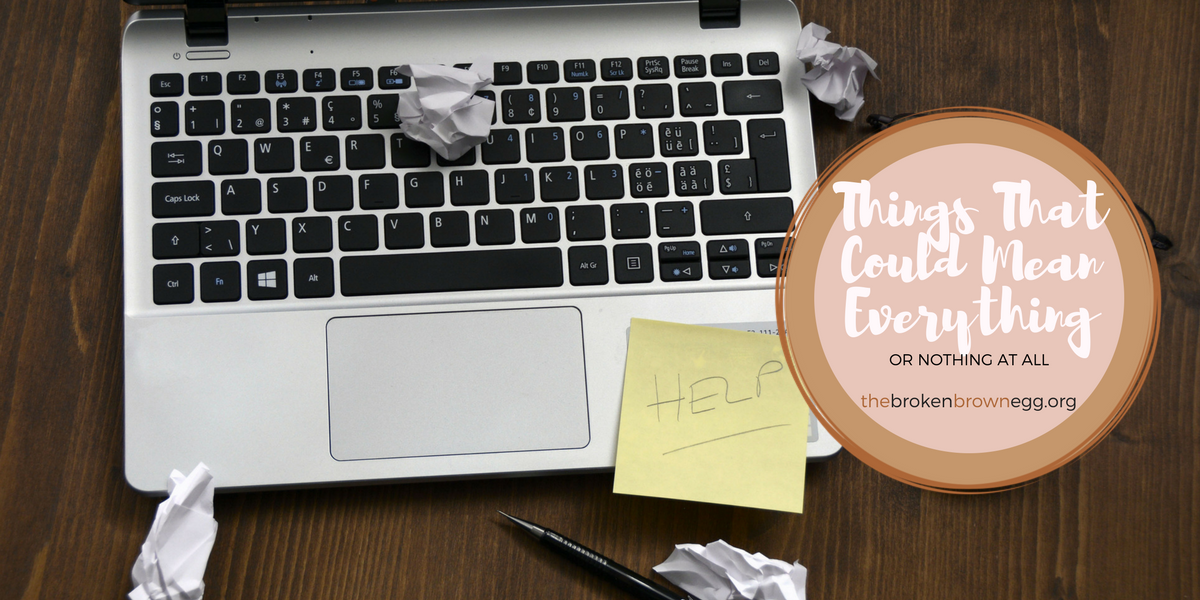 A Note:  So I had to take a few weeks to myself while nearing the end of our IVF journey because I was battling extreme anxiety and wanted to be as focused as possible. But have no fear!  I have been documenting all the while, so that all my thoughts would be fresh and that I'll be able to share with you what has been going on once I was a safe distance from it. The following are my actual thoughts while enduring everyone's dreaded two week wait between transfer and beta testing.
Regina
Because what is infertility without panic and superstition?
Things that could mean everything, or maybe nothing:
Going to pee and then after sitting right back down, feeling like I forgot to pee when I was in there.
Extreme and relentless boobage somehow.
Black person myth-busting necessity: Dreamed of Salmon…though I don't know what the rules are about the whole "I dreamed of fish" thing.  Do the fish have to be swimming along having a good time?  Or does my dream of perfectly cooked salmon last night not count?
Dizziness.  I could have just been tired though.
Nauseatingly warm.  Not nauseous. But boiling.
Coincidences that made me smile momentarily and then just creeped me out:
Spiders are supposed to be good luck, right?
Spiders in the doctor's office on the day of transfer
Spiders in the bathroom at home the evening after
Spiders at work the next day
Spider in my CAR the next evening
Spider in the hallway of my building the next day
When visiting my doctor's office for bloodwork and ultrasounds, there was always music playing in the ultrasound room:
We Don't Have To Take Our Clothes Off by Jermaine Stewart
If You Think I'm Sexy by Rod Stewart
Danger Zone (this one actually played the day they found out I was hyper-stimming a little)
We Belong Together by Pat Benetar
Sweet Dreams by Eurythmics
Lady by The Commodores
Times I freaked out and assumed I'd ruined everything:
The day after the transfer, Wendy's under-cooked my chicken sandwich and I almost had a conniption and believed I'd ruined everything by eating under-cooked meat.

Upon returning to work that day, I also moved a piece of furniture in the teen room at work and once again had a conniption and believed I'd ruined everything by overexerting myself.
Bought pineapple to try and do the pineapple diet, but forgot it was in the refrigerator and didn't eat it.  So of course…I'd ruined everything.
Then, I dreamed of fish, but it was cooked. So once again, I had a conniption and believed I'd ruined everything.
Oh, then I drank a glass of ice water and took my socks off to fight the aforementioned boiling point…then read a blog about PCOS during the 2ww that said, you should NOT drink ice water and you should have socks on 24/7 to "keep all your energy going to your uterus". So then I had another conniption and believed I'd ruined everything by taking precious energy from my uterus to warm my water and feet.
Clearly I'm neurotic, and making hellafied mistakes with this whole thing I'm sure, but whatever the case…stick around, kid.  Stick. Around.
Tags:
2WW
,
Breaking the Silence
,
Coping
,
Feelings
,
Hope
,
infertility
,
Miscellaneous Rants
,
Random Thoughts
,
Regina
,
The Emotions
,
waiting
Regina
Regina Townsend is the primary author and founder of TheBrokenBrownEgg. A librarian and writer, Regina's mission is to make people aware and active about the unique concerns of reproductive health in the minority community.