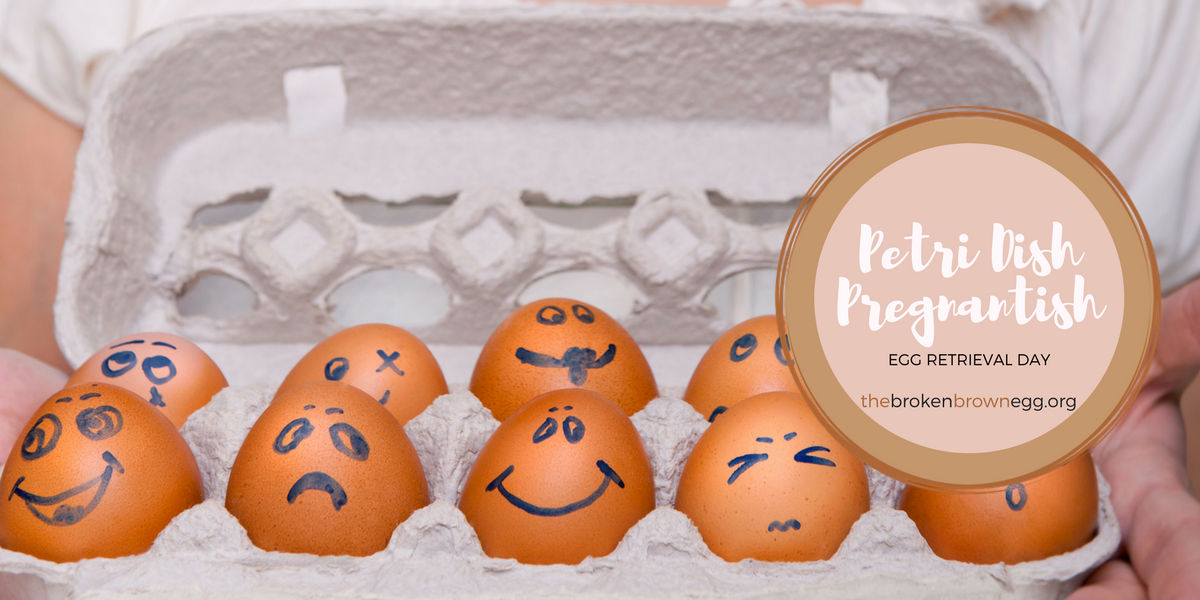 I remember after I'd gotten married, how many of us who were over the hurdle of wedding planning would jump into ANY conversation we overheard from other people who were planning their own.  We'd found our way through battles of chicken or fish, and we'd managed to find a safe seating chart where our divorced aunts and uncles weren't forced to sit within each other's eyeline.  We were vets basically, and could solve whatever little issue the newly fianceed would possibly face. (whether they wanted our advice or not)
Infertility feels like it should fit in that vein, but it is not one of those situations for me.
I don't believe, outside of just continuing to encourage people, that I'll feel like much of an expert after this.  It has moved so fast and so…seamlessly, that it freaks me out a bit.  Like I've said before, I'm so used to this NOT moving smoothly, that the idea that it has, is uncomfortable for me to say the least.  Every phone call, I've expected or at least prepared myself for bad or disappointing news.  Every visit, I've been expecting my blood pressure to be high, or my uterus to have decided suddenly that she's had enough and would like a divorce.  Every time, they say, "Nope, everything looks great!" or they give me instructions for the next step.
I'm constantly wondering why then, if this is all so simple now, was it so horribly NOT simple before.  The only answer I can surmise is that it's simple now, because now is the time.
So Thursday was our egg retrieval.  To prepare for that procedure, you have to take what is called an HCG Trigger shot about 36 hours before.  So remember when I said I had to take Ganirelix, the medicine that tells your ovaries to tighten their grip on those eggs?  Well, the HCG shot is what tells them, "It's cool now, I got it, go ahead and let em go."
The problem with the trigger shot?  It has to be taken at PRECISELY the time they tell you. And of course, on the day I receive mine, I'm scheduled to work until closing.  Because of course.
In a sheer stroke of ingenuity and spinning plates, I found myself asking someone to man my desk at work for ten minutes while I ran out to my car, had my husband drive us around to a side-street off the path and give me a shot from the front seat of the car while I sat in the back.  I am absolutely CERTAIN that anyone who just happened to have the misfortune of laying eyes on our ridiculous ordeal believed wholeheartedly that their friendly, neighborhood librarian was on the side of the alley shooting heroine.  I'm convinced there are rumors.  I'm certain I don't care.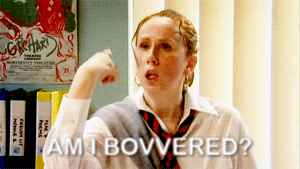 The next day, nothing really felt much different, and I was convinced that we'd done it wrong and the whole cycle would be cancelled.  Because that's how my brain deals with things not being chaotic.  My husband rolled his eyes at me, and proceeded to plan for the retrieval as though I was speaking gibberish.  He's smart like that.
Thursday morning, we flew down the highway to office, and things moved really fast from there.  A really nice anesthesiologist gave me some really nice happy juice through an IV, and a really nice nurse came in to talk me through everything that was about to happen.  My doctor sat with me for a sec just to explain why the timeline had moved when it did.  My body, as predicted, had gotten seriously excited about the meds and was very close to hyperstimulating.  For my safety, and to save the cycle, it was best to move now.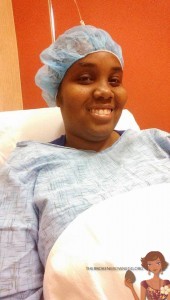 So what is involved in egg retrieval?
The procedure involves using a needle to extract the eggs directly from the follicles.  Yes, ANOTHER needle.  Hence, the need for light anesthesia.  You aren't completely asleep, or at least I wasn't, but you're out of it enough to not freak out about that.  Overall, I think most of mine was spent yammering on about whatever came to my brain. Nervous tick.
On the way out of the room, and back to recovery, my doc stopped my chair and showed me the lab techs already at work cleaning and counting the eggs.  I told her, "You do realize the blogger in me wants to take a picture of this whole situation, right?"  She said, "I know,…but no." LOL
Back in recovery, or just across the hall, I was finally allowed to have something to eat and drink.  The most delicious saltine crackers and apple juice I may ever have, to be exact.  And then, I was allowed to just chill for a bit and get my bearings while the nurse came in to talk to me about what was going to happen next. Basically, once those eggs are extracted from the follicles, the follicles tend to fill back up with liquid.  This is what causes much of the discomfort people feel after retrieval.
While I don't really make much of a fuss about discomfort or even pain sometimes, I have to admit that it isn't the most comfortable of feelings to basically have saddlebags inside of your hips filling with fluid. And that's generally what's going on in there, I've decided.  Also, I'd suggest getting your hair done sometime before this.  You feel really yucky and hideous, but if you can look in the mirror and say, "Oh, but no, my hair is laid.", it helps. I promise.
Once the techs have counted and cleaned the eggs, they immediately collect the sperm as well so as to move forward with fertilization.  It still amazes me, that people get pregnant unexpectedly, when I look at all of this really intense biological precision.
Anywhoo, our final egg count at the end of the day….TWENTY.  The average?  Eight.
Come on, overachieving ovaries!
Now, after retrieval, most people are highly uncomfortable.  You should really go home and lie down if possible.  So of course I instead went to the Goodwill for a few minutes, and then went to look at an apartment that we're interested in.  Because I'm hardheaded.
Fast forward to the next morning.
Do you ever get annoyed at your phone ringing because it isn't who you're expecting to call? That was my Friday.  It just kept on ringing, and none of the numbers belonged to my doctor OR her office.  I told you, I tend to expect the worst, (I'm working on it), so I was curious about whether any had fertilized at all, let alone if anything had gone wrong overnight.
Finally, a little after 2, my phone rang with the right numbers.
Call #1, was the lab, to process payment on that embryo storage fee.  They're serious about that. Thank you to EVERYONE who has bought a shirt from our shop, or attended our fun-raisers. You helped pay them!
But call #2, was finally my doctor, to let me know how things were looking.
In the follow-up call, we talked a bit about just what has been the problem all these years, and it was explained in what I have to say is the best way I've ever had it explained.  Looking at the full picture now, she was able to see CLEARLY what had been our issues.
Basically, my PCOS and Hypothyroid have been BFF's for years.  Together, they decided that they ain't have no time for no stupid ovulation.  Add to that a pair of blocked tubes and what you have is great eggs, that have been all dressed up with nowhere to go, for decades. Then, on my husband's side, you have diabetes and a childhood hernia surgery that made breaking through all my barriers basically impossible.  IVF was and is the only route to getting around our unique and numerous hurdles.  Through ICSI (Intra-cytoplasmic sperm injection), the magicians of the lab were able to further get around the foolishness of our bodies by taking one individual sperm and implanting it directly into one individual egg.
So,  what's the final count?
Of the 20 eggs collected, only about 13 of them were mature.  This is fine.  Again, remember the average is eight.  Of that 13, one presented with an extra set of DNA and was therefore abnormal.  Also fine and common.  Of those 12 left, NINE fertilized and were growing as of the next day.  She said, "everything looks PERFECT. IVF was the only way we were going to get around this stuff and it worked."
So, those nine are being housed in what is called a MINC Incubator. Now, according to the manufacturer of the incubator's website, (Yes, I looked it up, because I am a librarian and a thug), the MINC is described as such: "the MINC holds a constant temperature, provides rapid pH recovery and helps the embryo maintain homeostasis to reduce embryonic stress." All of that to say, this thing is a pretty big deal and the BEST possible place for them to be.
In traditional IVF, this is where my doctor would let us know if she wanted to let them grow for 3 days or 5, and when the transfer would be.  However, a TON of research has suggested that a better route is to get to day 3 or 5 and then freeze the embryos.  Freezing them, allows for the woman's body to take a little time to decompress from all those medications and stresses of the stim phase.  It will allow for my ovaries to calm down, and my body to get back to pre-meds status.  As my nurse described it, "it took two weeks to get up, now you take two weeks to get yourself back down".  After that time has passed, then we'll move to the transfer. (and then wait another painfully slow two weeks to see if any of this worked).
So we're giving those little guys a five day, all expenses paid (by the sheer grace of God), vacation in the MINC.  On Tuesday, we'll find out how many of the 9 have continued to grow and will be frozen.  Also on Tuesday, we'll decide a transfer date.
And that, my friends, is how you work around a lazy Stork and get pregnant in 9 petri-dishes…kinda.
Next up…seeing if any of this works.
Tags:
Choices
,
Conditions & Diagnosis
,
Egg Retrieval
,
Feelings
,
Finances
,
Health
,
Hissues
,
ICSI
,
infertility
,
IVF
,
Medical Professionals
,
Medicines & Treatments
,
Regina
,
Treatments
,
ttc
,
waiting
Regina
Regina Townsend is the primary author and founder of TheBrokenBrownEgg. A librarian and writer, Regina's mission is to make people aware and active about the unique concerns of reproductive health in the minority community.