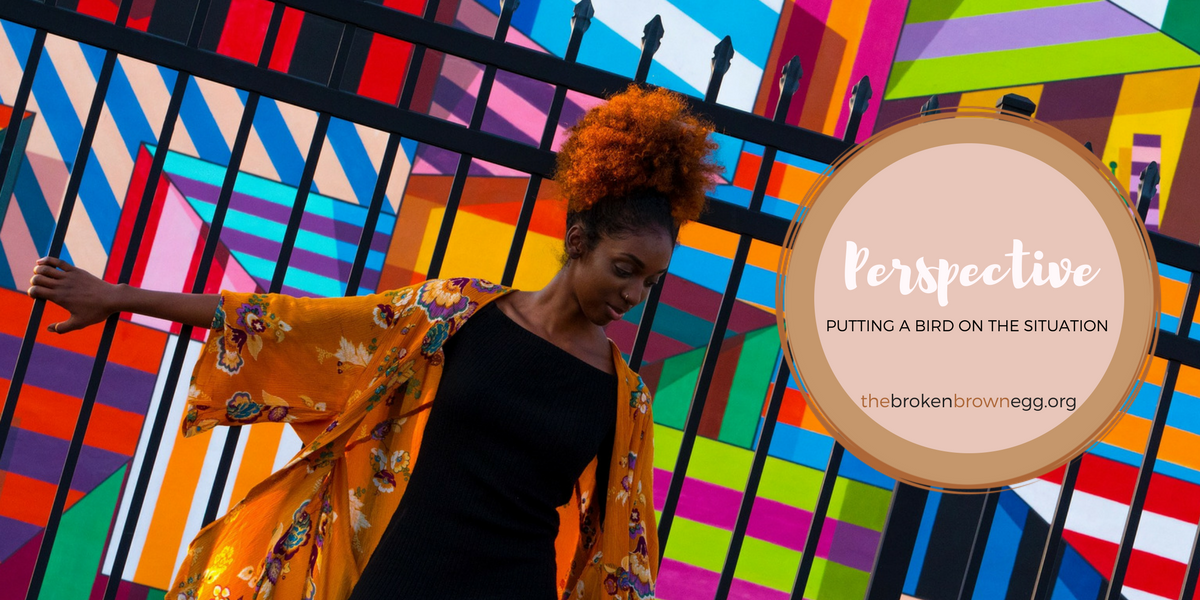 Random question: Do you watch Portlandia?  If you don't, you should.  But anyway, more on that later.  In Portlandia, a sketch comedy show featuring Fred Armisen and Carrie Brownstein, there is a sketch called "Put a Bird On It", where they play two enthusiastic local art personalities who expound on the wonders of putting a decorative bird on things.  Drab old sweatshirt?  Put a bird on it!  Hideous wall portrait?  Put a bird on it!  Everything going downhill?  Put a bird on it!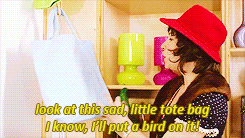 While there are various theories about what the phrase means, I like to think that the idea is that when things are at their worst, sometimes you just have to "put a bird on it", and change your perspective.
As of this year, my job changed their insurance coverage for the second time in three years.  This "little" change, wreaked major havoc on my (already stalled) infertility treatments because it meant that they would no longer be covered at the fertility center I was a part of.  So needless to say, I panicked a little.  The clinic was listed really highly in my area, but staying there meant basically paying out of pocket.
I started to get a little (a lot) freaked out.  The tally of obstacles had mounted considerably. I mean, seriously.  I was so discouraged after the last appointment, because everything was out of my control.  My doctor basically listed out every obstacle we had and kind of left it at that.  I couldn't see an out, other than just to start fundraising, and hope that by the time I'd done what I could to help us raise the money for medications and embryo storage, etc., that The Spouse would have heard something back from urology.  Beyond that, the ball was not seemingly in my court.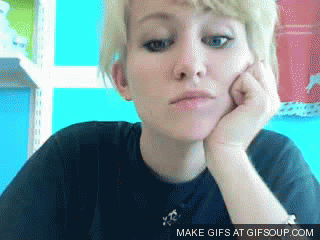 Fast forward to this year's National Infertility Awareness Week.  For the past two years, I've invited some friends in the industry to visit the library where I work, for a panel discussion on building families.  I called in representatives who could discuss IVF, adoption, foster care, etc., for an informal and accessible way for people in my community to get information on building their families.
For the second year in a row, I had a great RE on the panel, whom I'd been introduced to through a mutual friend in the infertility community.  Her honest, matter-of-fact, and most of all knowledgeable demeanor, combined with her added experience of having dealt with infertility herself for ten years, made her a great addition.  In the few moments before this year's panel, she asked me how things were going with my own journey, since when last we'd seen each other, I was awaiting a follow-up appointment.  I told her how stalled I was, and how flatly my RE had told me just that at our last appointment.
She looked at me squarely and said,  "Come see me.  Call my cellphone.  Because this is ridiculous.  You just need to get there.  You keep getting up to the starting line but you just can't seem to get there.  Call me.  It's a distance, but we will make it work."
I have to admit, I was a little thrown.  I shook it off to prepare for the panel, but I could NOT stop thinking about it.  A few weeks prior, my mom and I had hunted down a list of fertility centers that were available under my new insurance.  Many of them had been either really far away, or didn't have the greatest success rates, and I'd filed the list away and retreated into myself.  When I got home on this day however, I went and took a look at at the list a little closer and out of allllllllll the clinics that were no longer covered for me, HERS WAS.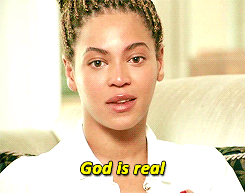 After going through a few annoying hoops to get a shiny new referral, I finally got in to see her.  The Spouse and I had quite a drive, but when she walked into the office, as she was returning from another procedure, she said, "How was the drive!?  I know this was far for you!  We'll do what we can to make this process fast so that you don't have to do it too often."
In that quick, 2 minute interaction, she was my favorite person.  Because she SAW us.  She didn't see another patient on the roster, or another chart, but she saw US.  People. People who had been dealing with this heart-wrenching condition for YEARS, and even in that, she took the time to also see, even after running from god knows where to get there in time for our appointment, that we were people who had driven a distance to see her.
Sitting in her office, I have to admit I was still a little nervous.  When last I'd sat across from an RE with my chart, the doctor had basically told me "this is going to suck.  Because you have all this crap interfering with each other that is making this whole thing virtually impossible, but here, go talk to the nurse a bit about what it's all going to cost you and call me when you get that urology stuff worked out."  I was prepared for more bad news, or just a really extensive time line.
And then she started talking.
Now here's where things got interesting.  Nothing in my chart has changed.  All the issues there before are still there.  But she put a bird on it.  She talked with hope, and positivity, and excitement.  She was honest about each issue, but didn't regard any of them as an issue, but rather something we would get through together.  As a team.
By the time we left her office that day, we'd completed bloodwork, HAD AN ULTRASOUND, and had a timeline. A DATE. Something we have never, ever made it to before.  Every single time that we get started, we run into a brick wall.  Lots of stops and starts that never much amount to anything other than hurt feelings and heartache.  But for the first time, we saw a lot of hope on the horizon, and had a doctor who had a lot of hope for us.
So all our issues are still what they are, but we're putting a bird on em.
Things don't always go as planned.
Sometimes IVF doesn't work.
Sometimes there are complications.
But sometimes, just sometimes, you gotta put a bird on it anyway.
Sometimes you gotta give yourself hope.
And sometimes, you need a really great doctor, who LISTENS, to help you get the hope you need.
Regina
Regina Townsend is the primary author and founder of TheBrokenBrownEgg. A librarian and writer, Regina's mission is to make people aware and active about the unique concerns of reproductive health in the minority community.