in

Advocacy, Featured, Latest
Fertility For Colored Girls "Hats, Heels, and Hankies Tea": Amazing, elegant, and inspiring.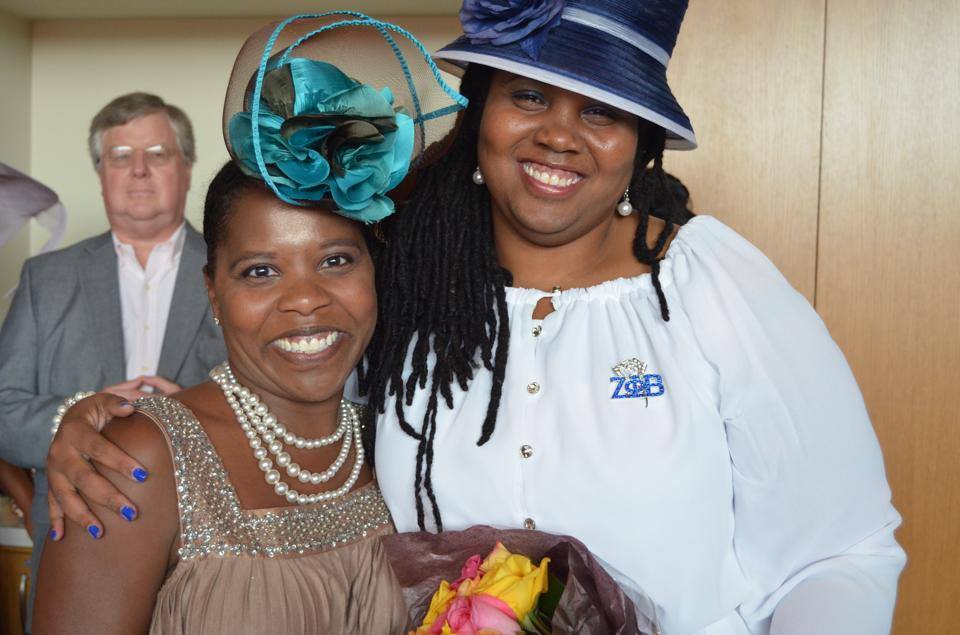 There are few experiences during this infertility thing where you feel empowered.  The moments are few and far between, and you will find that when you get them, you will begin to savor them and never want them to end.  The Fertility For Colored Girls' 2nd Annual "Hats, Heels, and Hankies Tea", was one of those experiences.
Held at the Chicago Theological Seminary, this event was the epitome of style and grace. From the young ladies who greeted guests at the door and directed them to the elevators, to the welcoming faces that checked everyone in and made sure all felt at ease, there was a palpable calm in the place.
I attended with my sorority sister, and as we dined on finger foods and enjoyed a "Parade of Hats" fashion show, my mind couldn't help but wander back to when I first began to speak up about infertility. As far as we may feel we still must go in terms of infertility awareness, I want people to realize that we've made ridiculous strides.  When I started the Broken Brown Egg back in 2009, I could barely get anyone to COMMENT.  My inbox was flooded with women (and men), who wanted to be heard, but weren't comfortable being seen.
So to fast forward to the scene at the FFCG Tea, and see barely enough room to walk without bumping elbows, with beaming brown faces who each had come to say "I am MORE than infertility", or that they STOOD for those of us who fought it every day,…was humbling, and also extremely empowering.  For something that gnaws away at your very "you-ness", and your womanhood in so many ways, it was absolutely pivotal for those in attendance to feel beautiful.  From the elegance in the details, to the hilarious and flattering photographer in the hall who took portraits of guests, the esteem boost was real. To put it in perspective, as attendees were leaving, there was actually a wedding party coming in, and they stopped and said how wonderful everyone was looking as they left!
A silent auction, and two amazing raffles, one of which was for a FREE round of IVF through Fertility Centers of Illinois, were also moments to be remembered.  The winners of the raffle, traveled by Megabus JUST to attend, so the joy for them at having won their chance, was contagious.  Musical solos, a best hat contest,…Basically, let me cut to the chase, we just had a really GOOD time.
And while that sounds like no big deal, let's take a moment and think about how few times in your infertility journey do you get to say that?  How many of your infertility-related thoughts are GOOD?  How many moments on this walk make you feel special, and loved, and a part of something wonderful as opposed to something devastating?
Lastly, let me tell you something about Rev. Stacey Edwards-Dunn…she is thorough, (THANK YOU for having young girls there to see not only an elegant tea party, but to put the idea of reproductive health in their minds), she is humble (her spirit of humility is warm and inviting), she is classy, and she is a blessing. I am appreciative of her and grateful for her friendship.  Fertility For Colored Girls hit the ground RUNNING as an advocate and resource for US, and I am proud and grateful to have them as allies and friends in the infertility arena.
On another note:
I wonder what color hat I'll wear at next year's?
Regina
Regina Townsend is the primary author and founder of TheBrokenBrownEgg. A librarian and writer, Regina's mission is to make people aware and active about the unique concerns of reproductive health in the minority community.