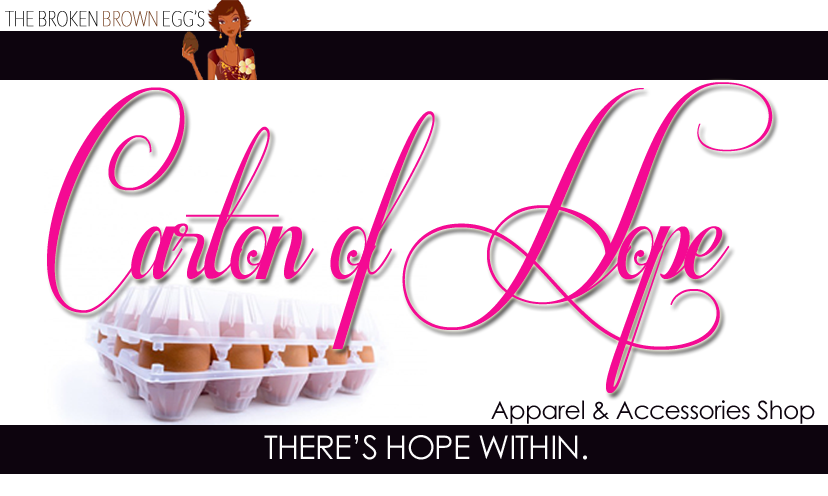 For the past few weeks, I've been going back and forth with a couple friends and family members about how to get over the hump that finances have placed smack dab in the middle of reproductive progress.  I had qualms about applying for grants, for fear of taking those resources away from someone else who needed them much more, and trying to save has really not gone over as successfully as one would hope.  I wasn't too keen on the idea of crowdfunding, while it's another great option, because I'm just not that great at accepting gifts.
As with most things in my life, on this journey especially, I decided that I wanted my needs to be filled by meeting the needs of others.  Even if it's in a small way.  I wanted to do more.
So, without any more flourish, I'm pleased to announce the launch of the "Carton of Hope" Apparel and Accessories shop.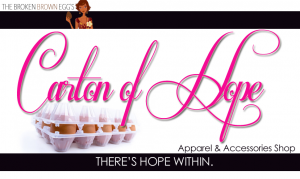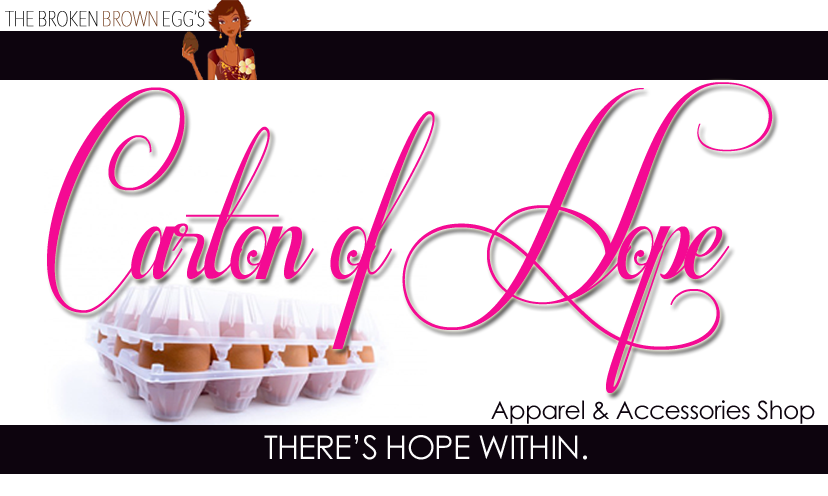 I've always hesitated about having Broken Brown Egg related t-shirts or other items because I know that people are particular and private concerning infertility, and would rather not walk around in clothing that shouts about it from the mountaintops.  The items found in The Carton. however, are each designed by me, and there was special care placed in creating subtle yet powerful statements which speak to the fight of not only infertility, but life in general.
It is time to put my faith, and my hope into action.  It's painfully clear at this point, (and it really should have been clear years ago), that if we want ANYTHING to happen for us in this, we're going to have to step out and get it done.  Or if we can't seem to get it done on our own, that we raise enough of a rally cry that it just gets DONE.
This is my rally cry.
Please stop by and take a look around.  The designs are all original creations by me, and featuring thought-provoking and inspirational concept art.  Any purchases made, especially from The Broken Brown Egg Signature Series collection will go towards paying for our urology and IVF medication bills.
And even if you don't buy a single thing, I just want to say Thank you SO very much for supporting The Egg.  I appreciate your company.
Regina
Regina Townsend is the primary author and founder of TheBrokenBrownEgg. A librarian and writer, Regina's mission is to make people aware and active about the unique concerns of reproductive health in the minority community.