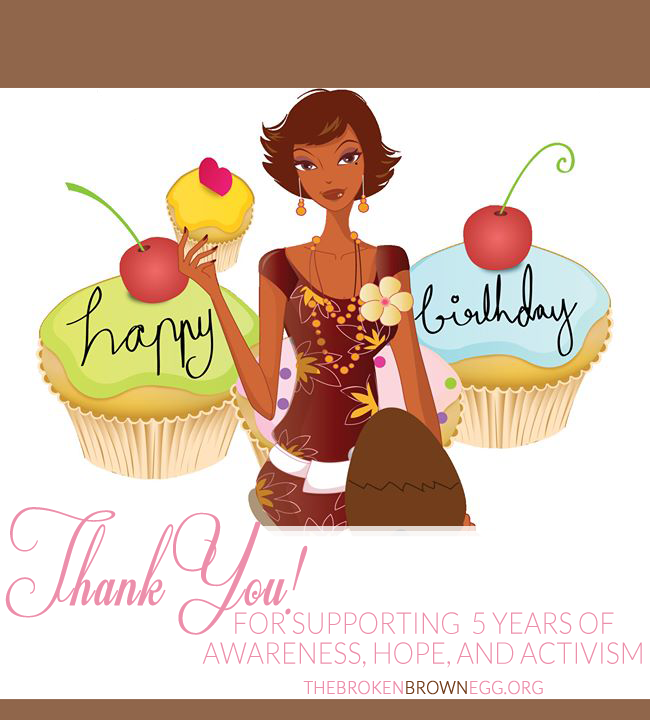 It's Tuesday.  And around here, Tuesdays are RealTalkTuesdays.  Today, though, there's more than just the normal affirmations on my mind.  Today, I'm thinking about the five years that have gone past as this blog has grown, and just how monumental it actually is.
Five years ago, when I started my blog, it was out of a desperate need to do something.  My husband and I had fought our way blindly through this forest of uncertainty and I'll just admit, shame, and I just wanted to do SOMETHING that would make me feel less than defeated.  I wanted to kick a door open, turn on a light, make the smart-ass comment that would get the classroom talking.
Five years later, I'm proud to say that the door is open and there are people walking through and towards their healing.  Not all of us have become parents, and not all of us are done fighting, but all of us have a place and a voice now.  A place to shout, and a place to be heard.  A place to be quiet, and a comforting silence to wrap us up in.
Five years ago, I was unemployed, uninsured, frustrated, and feeling hopeless.  I was barely getting people to visit my blog, let alone comment or even let me know I was making a difference.  Five years ago, when I started this blog, all I wanted to do was shout.  Five years later, I'm glad to listen.
I don't take it for granted.
And I don't want YOU to take it for granted either.
You should know, that five years ago, organizations such as Fertility Within Reach, Fertility For Colored Girls, or A Family Of My Own, did not exist and it was very hard to know where to start.  Especially if Resolve felt overwhelming.  So many groups have formed in these past few years, that it's easy to forget how vast of a wasteland it once was.
You should know, that I felt lost in the sea of infertility blogs that I did find, because I saw absolutely no reflection of myself, and that the ONLY fertility related blogs for women of color that I could find, had either stopped being updated, gone in a different direction, or were morphing into parenting blogs.
You should know, that in the past five years, there have been ENORMOUS strides made in the growth of reproductive awareness in general, and attention to infertility in the African-American and minority communities.  So many people have responded to me, and told me how valuable this site(or the Facebook page or the Facebook group) mean to them, and it is humbling.  To know that people are choosing to allow me to walk with them through the most painful and private ordeal in their lives, is extremely humbling.
You should know that I am grateful.
You should know that I am not done.
What do you need?  How can I help?  You let me know.
I'll be here.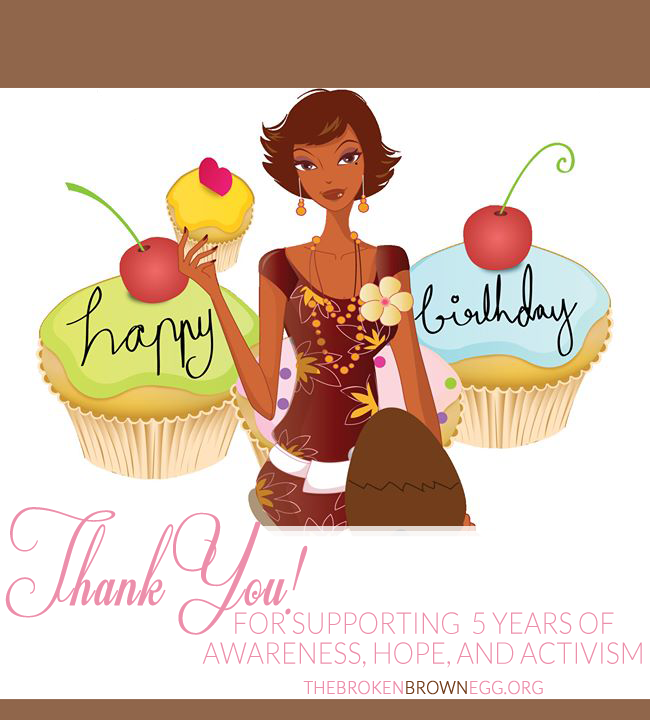 Regina
Regina Townsend is the primary author and founder of TheBrokenBrownEgg. A librarian and writer, Regina's mission is to make people aware and active about the unique concerns of reproductive health in the minority community.