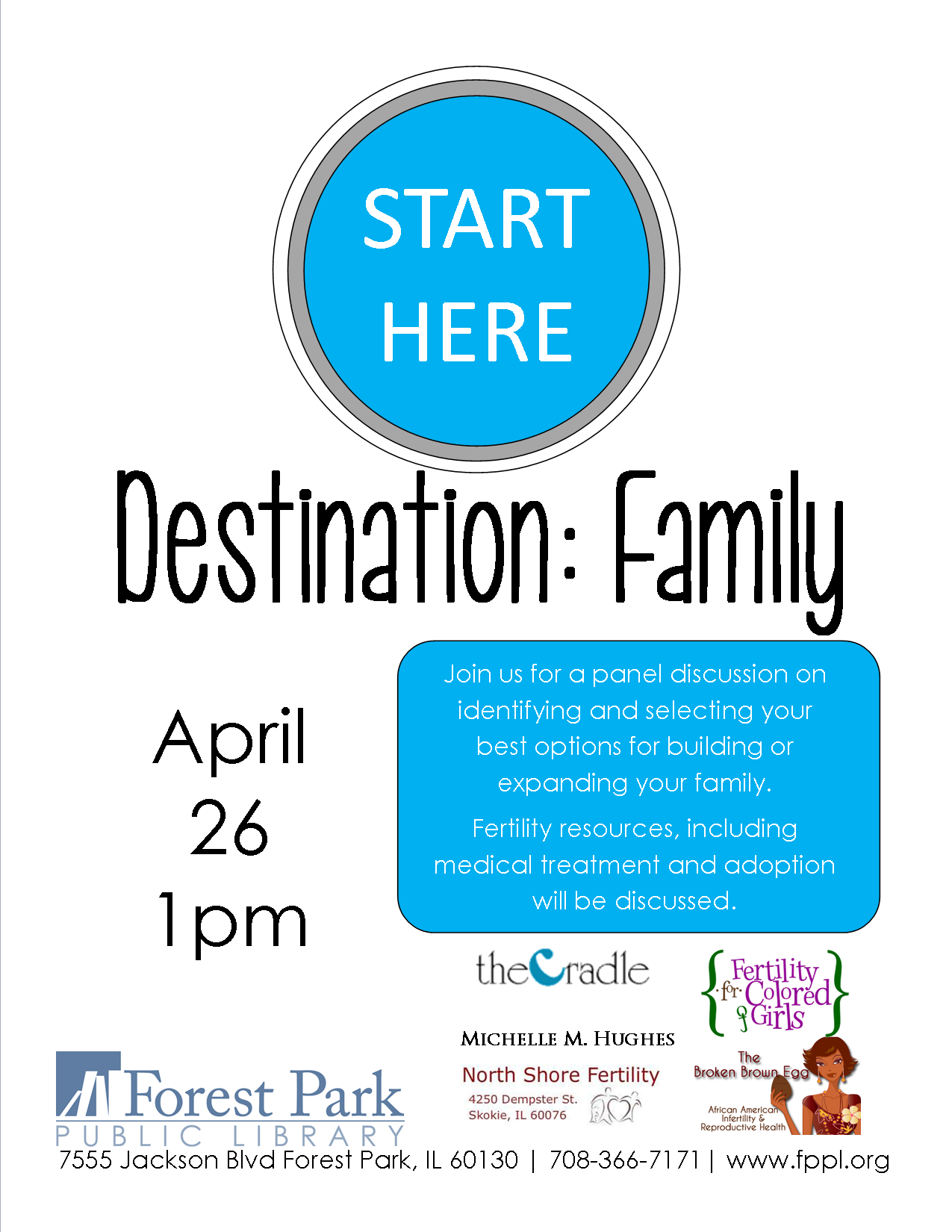 Are you an Eggshell living in the Chicago or Western suburban Chicago area?  I've got great news this National Infertility Awareness Week!  I am extremely proud to announce that there's a special event just for you.  On Saturday April 26th, join myself and an amazing panel of experts for my first information session!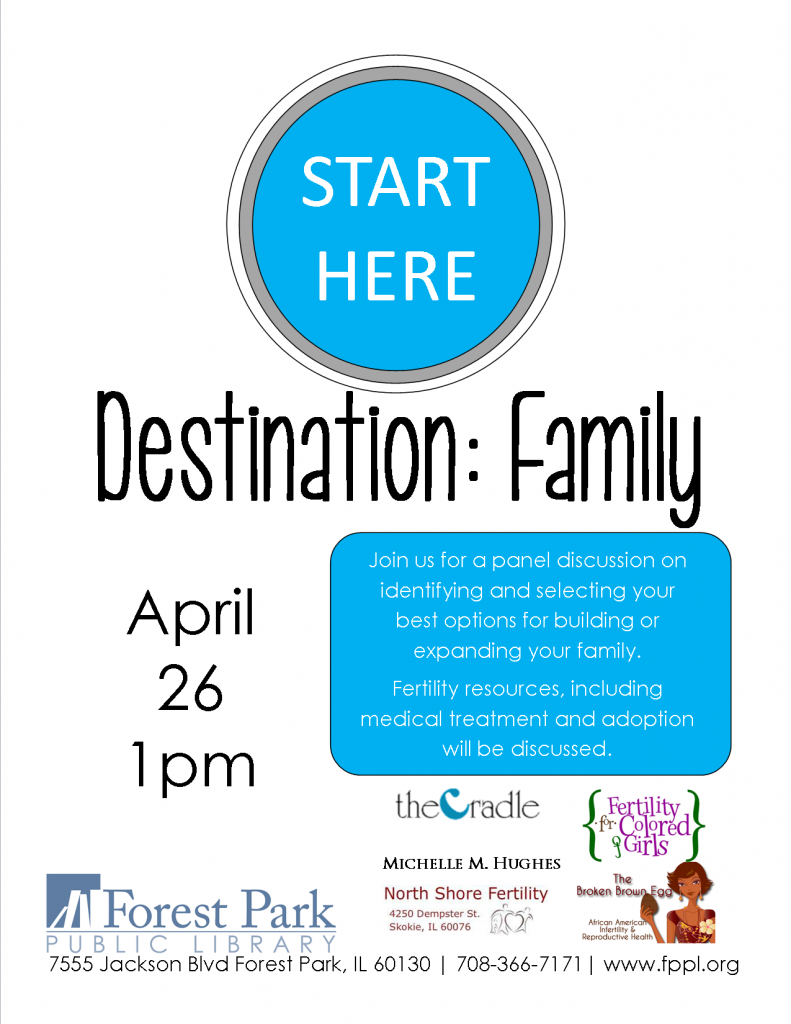 Start Here: Destination Family is an hour-long jam-packed experience where you will get to ask questions and get face-to-face answers from experts in the infertility world on almost every front: Adoption & Adoption Law, Foster Care, Medical Assistance, and Support Groups!
Meet myself, Dr. Anne Borkowski of North Shore Fertility, Nijole Yutokowitz – Director of Resource and Community Development at The Cradle, Dr. Stacye Edwards-Dunne of Fertility for Colored Girls, and Michelle M. Hughes – Adoption Advocate and Attorney!
Come out.  Learn.  Get active!!
Registration is FREE, do so here: http://tinyurl.com/StartHereNIAW
Regina
Regina Townsend is the primary author and founder of TheBrokenBrownEgg. A librarian and writer, Regina's mission is to make people aware and active about the unique concerns of reproductive health in the minority community.