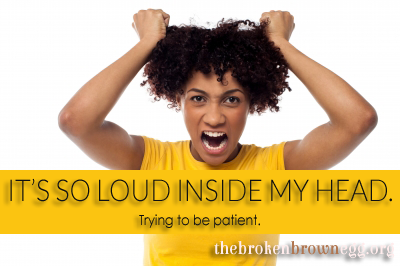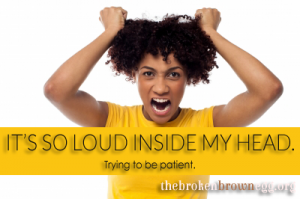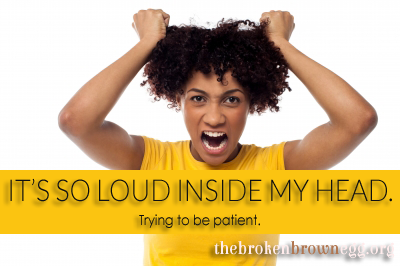 So, we're stiiiiiiill waiting.
Since learning about our male factor issues, we've kind of been on hold.  The preliminary moves in the urology department have basically just included a repeat of all the tests that were required from the original visits to the fertility center.  The fertility center can't move forward until we have clear answers from urology on the issues they determine, and the urologist can't move forward until our insurance approves everything.  There is a lot of back and forth, (and copays), between primary care doctors, specialists, and test centers.
And I'm annoyed.  For a few reasons.
An Ass Out of U & ME
I'm irked that we fell for the okey doke and relied soo heavily on the issues we knew I had, rather than looking into the male factor issues sooner.  The sheer intensity of my PCOS and thyroid complications led us all, (doctors included), to assume that it just had to be only me at the root of this crap.  I'm annoyed at myself for not "going wit my first mind", and being thorough.
My Timeline is Askew
I'm irritated that there really is nothing I can do right now but wait.  Again.  I'm non-essential personnel at the urologist.  If I want to know what step we're on, I have to pry the information out of the spouse's one-word answers.  LOL  Not that he's being a jerk about anything, but I've been the captain of this ship for oh, about six, seven years now…so to not know our itinerary, is eating me alive.  Like for real, can I at LEAST be in charge of the drinks on the lido deck or something?
No, Really. My Timeline is Jacked Up.
It's March, people.  MARCH.  aka Third month of the year.  aka, even if I do get pregnant this year, I still might don't have a kid until 2015.  So in my mind, it's March, and I've lost yet another year.  Go me.  Cue the band.
It's Exhausting.
It is extremely tiring to go to work every day, or do assignments, or just "be", when you really want to wrap yourself up in a warm blanket, grab a trashy novel and a glass of wine, and just stop being an adult for like 45 minutes.  I'm kind of over adulthood lately.  It is NOT keeping up its end of the bargain.  Or at least not from what I saw when I was watching television and reading books as a young girl.  I mean, we should be living in a hip urban brownstone, working freelance jobs at swanky companies, hosting dinner parties, and on our second "accidental" pregnancy right now, right?  I mean, at least that's what Thursday night lineups of years gone by said.  It's literally exhausting trying to keep the thoughts of your real mind, from seeping out.  I don't want people to know how much of my day is in this mental place, but should the opportunity to speak my truth come about in everyday conversation, I can't really lie and say I'd know how to stop myself.
So as usual, I've just decided to stay busy, busy, busy. All this noise and thought running rampant in my head, has to come out sometime, and hopefully it may benefit you. Stay tuned for more info, including some very special events/blog posts for National Infertility Awareness Week 2014!
In the meantime, check out this month's Sister2Sister Magazine for an article on Egg Freezing, The Egg has a brief mention.  Thank you Shahida Muhammad for thinking of me!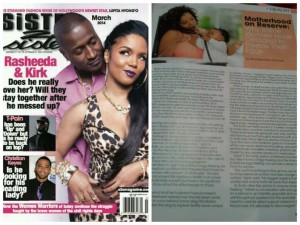 Featured image courtesy of stockimages/FreeDigitalPhotos.net
Tags:
Choices
,
Conditions & Diagnosis
,
Coping
,
Feelings
,
Finances
,
Hissues
,
infertility
,
Miscellaneous Rants
,
Regina
,
Sadness
,
The Emotions
,
waiting
Regina
Regina Townsend is the primary author and founder of TheBrokenBrownEgg. A librarian and writer, Regina's mission is to make people aware and active about the unique concerns of reproductive health in the minority community.