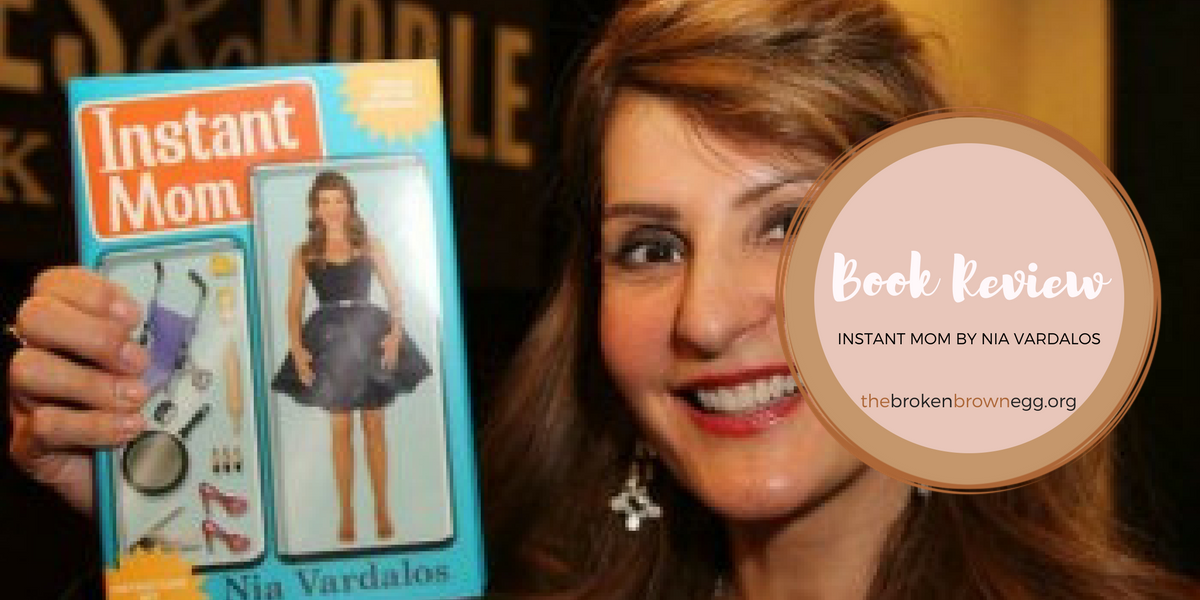 When I discovered that I was a shocking 33 books behind on my Goodreads goal for the year, I went into a frenzy of book selections.  I have three e-books on my phone and Ipad, six graphic novels on my desk, two young adult novels in my bag, a playaway digital book in my car, and two audiobooks on my phone.
Don't judge me.
Anyway, one of the audiobooks, was Nia Vardalos' "Instant Mom".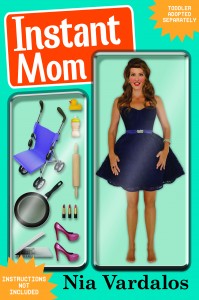 While parts ring so very uncomfortably true that they bring tears to my eyes, another part of me knows that I will have to buy this book. In print, so that I can highlight parts, and extract quotes. I will then have to buy an extra copy so that I can wrap it in a note and give it to someone as oxygen.
I needed this book right now. I needed her hope, and her sorrow, and her success. I needed to hear my reflection. I've been stuffing myself so far down into my own chest that I have literally forgotten my feelings at times. I've hidden them under anger or fear, or completely blacked them out. I've treated the experience of our failed adoption this year the way I treat all mistakes in my life: as they that must not be named.
Do you know how when you're writing longhand and you make a mistake in pen you can just draw a line through it and keep going?
Yeah. I don't. Because I could never deal with just that line.  I, and more importantly, any other human, would still be able to see my error… and that cannot be.  I have to completely eviscerate the word or sentence. Like, to the point where the paper thins out where I've drug the pen across so hard.
That, is how much I hate making mistakes. How much I hate feeling or looking stupid. How much I hate failing. And this stupid journey(both the infertility and adoption) feels all the time like an error I can't correct, white out, or even strike through. And I haaaaaaaate it.
I want to be past it already. To be on the other side. To be in the success story and look at me now portion.  And no matter what I do, I just can't seem to. And it hurts fresh every time I realize it. Like waking up in a new place everyday and being reminded that I'm there because my house burned down.
So when I listened to Nia explain this exact frustration as she journeys backwards through letdown after letdown, I felt both invigorated and instantly saddened. Because I got it. I got it in a way that no fan or family member who read it without walking this road could.  I got her, because she got me.
She explained quite vulnerably, how her naturally upbeat personality made her wish, just as I have for so long, to just put this all behind her.  She hates discussing infertility, and wanted to focus on being a mom, and finally being happy, but fate has a way of making us share our stories when they can help others.  Nia soon found that the best way for her to feel truly "past" it all, was to tell the story of her journey, and help other hurting people find their children also.
This book examined not only the pain of infertility itself, but the struggle of enduring baby showers, failed IVF cycles, the pitfalls of shady adoption "professionals", and even "the after".  The hero of this story, however, was hope.  No matter how many walls Nia and her husband Ian Gomez hit, they maintained their ability to love one another, and love their dreams enough not to let them go.
The Vardalos-Gomez family found their daughter through the foster adoption system.  I appreciated a celebrity speaking out on behalf of the kids who are in the foster care system and eligible for adoption.  Nia took care to speak against the stigma that both adoption and foster care receive.  She expressed that she respects everyone's choices in how they plan to build their families, but that she encourages people to investigate all the options available.
This voice was so very valuable.  Nia holds nothing back,…well, there is that first 80% of the book where she holds back her daughter's name,…but other than that, she was exceptionally honest and real.  Her humor, as anyone who has watched her movies is familiar with, was very present in every chapter and she also includes an appendix that is full of adoption resources.
Now, as a librarian, I usually advise you to grab books from your local library, but Nia donates proceeds from the sales of this book to adoption charities, so I'm okay with you buying this one.  🙂
Ps: I recommend listening to the audiobook, because she reads it herself, and all the emotion is present in her voice.
Regina
Regina Townsend is the primary author and founder of TheBrokenBrownEgg. A librarian and writer, Regina's mission is to make people aware and active about the unique concerns of reproductive health in the minority community.