in
Latest
Pebbles & Mustard Seeds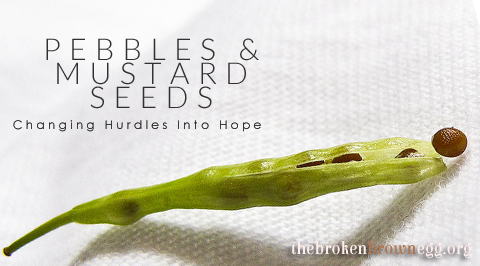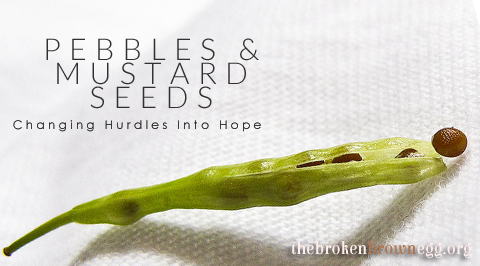 So finally, after battling insurance requirements to get to the testing phase of my pre-IVF life, it's time for a saline sonogram to investigate the condition of my uterus itself.  The reason a good RE will do this test before moving forward with IVF is to ensure that the home we're going to place defenseless embryos into, is a good one, with ample parking and whatnot.
So what is a saline-hysterosonogram?  Basically, it's an ultrasound.  The doctor inserts saline into your uterus while performing the ultrasound, so that the saline will coat the area and provide a clear image of the shape and lining.
Now, silly me, because I'd had a d&c and hysteroscopy a year ago, which pretty much cleared my uterus out completely, I thought this would be a minor procedure just to get out of the way.  I mean, I just had my uterine reset button pressed, what bad elements could have moved into the neighborhood in such a short time?
Well, apparently, a polyp.
Of course!
Because if I haven't learned in this infertility battle, I've learned that NOTHING on this journey can be simple for me.  NOTHING.
So as we're all looking at the ultrasound monitor, I can see there's one small portion that won't allow the saline to spread.  And THAT little, pebble sized dent, is what my doctor said was a polyp.  In fact, she and the technician went back and forth about whether it looked like a polyp or a fibroid, but I just shook my head and faded out for a minute, because fibroid or polyp, to me, it was a roadblock.  One more thing I'd have to get around.  Great.
The next step would be yet another d&c and hysteroscopy.
Good times.
So we sat down with our nurse after my sonogram to get some directions about where we were going next.  As the doctor had already said, my first trip would be back to my regular ob/gyn to schedule the hysteroscopy.  I was hesitant to ask, because I didn't want to seem as time-obsessed as I actually am, but before she continued, I asked her how long after that would I be back in business.  Thankfully, she said two weeks is the recovery time, and that the IVF consultation meeting I'd have to do next would line up with that.  In the meantime, all our bloodwork was back and fine, with the exception of my thyroid because its a jerky mc jerkface, and it was time for me to restart Metformin.
Yay!
So a couple days later, it was back to the gynecologist I went.  True to form, this too could not be without dramatics.
So let's see, the appointment was at 10:30, and there was no traffic getting to the office, but when I got ONE block away, traffic was stopped.  10:50.  Finally got around the traffic debacle and parked, the office had moved, and I went to the wrong building first.  10:55.  I get into the office, get signed in, and of course my insurance has changed so I have to call to make sure I'm even able to see my doctor at all.  After arguing with the automated system for 25 minutes, I finally talked to a person who finally found the doctor in network.  11:30.  And I STILL didn't see the doctor until 12.
It's a blessing to have a doctor who knows you, or at least knows enough about you and your journey to be fully on board.  I have that blessing.  Every visit, she asks me how YOU Eggshells are doing, and speaks to how great it is that I blog about this.  We chatted for a while about how many patients she gets who don't consider their fertility until it's just about too late, and the number of those patients that happen to be African American.
Listening and talking to her reminded me that beyond my frustrations about having to stop and go so much, there are so many other women who haven't even started.  More even than that, I think about the ones who probably never will, out of fear or procrastination.  So I took that as encouragement to push through this roadblock.  I could look at the polyp as a pebble in my way, or an opportunity to exercise a mustard seed of faith.
I chose the mustard seed.
I scheduled the hysteroscopy surgery and told myself not to complain. I'd taken the time to take a step that was necessary to reach my goal.  If for no other reason, that was enough to feel a little satisfaction.  I then took that high and used it to walk myself over to the other medical building and leave word for my other doctor regarding my thyroid needs.   Hell, I was already on a roll, may as well take it all the way, right?  With every little step, I was reclaiming just a sliver of my control, and it felt good.
Once again, I felt like an infertility gangster. LOL  I pulled off feeling ten times better than I had when I got there, and blasting my motivation playlist.
I hope you're learning to take your small victories, too!  They add up.
Mustard Seed image courtesy of olivcris/ Flickr.com
Regina
Regina Townsend is the primary author and founder of TheBrokenBrownEgg. A librarian and writer, Regina's mission is to make people aware and active about the unique concerns of reproductive health in the minority community.
You May Also Like