I haven't done one of these in a while, perhaps because everyone has been pretty darn quiet on the infertility front celeb-wise.  But Dawn Robinson deserves a nod.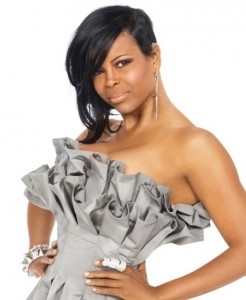 A few years back, I had the displeasure of sitting in a radiology waiting room with a 40 year old black woman who was being tested for fibroids.  She had no idea what fibroids were.  She was scared and alone, with a look on her face that said clearly how terrified she was about the x-ray itself, but also these tumors her doctor carelessly told her she may have.  My heart broke for her, and for the countless others who had probably sat in the same seats, thinking those same terrifying thoughts.
So tonight, for Dawn to openly discuss her removed fibroids as well as the endometriosis she'd also been diagnosed with, was huge.  But let's not just stick with that.  No.  Dawn has done so very much in the past few weeks of R&B Divas L.A., with just her honesty and vulnerability, that I don't know that I could have asked for a better spokesperson.
In a touching scene as the divas engaged in a marriage ceremony to commit to themselves, Dawn spoke some words that were so heartfelt, that I had to copy them down instantly and share them.
"If I can conceive a child, I would be so grateful, but if I can't, I have to forgive that. I have to be honest with myself about it and if that can't happen…it's okay. I love myself regardless. I'm not less of a woman because I can't. I do feel like that. I do. Because part of being a woman was that you can carry a child and I haven't. That's important. I have to be okay if I can't, and just accept that. It's very hard. A very big part of my life is to be a mother, and I have the nurturing spirit that never goes away so it's okay if I don't. And I have to forgive that part. I say it, but I really have to do it. Accepting. It's so easy for some women. And for others…"

I was staring at the tv like,
Did she just get real with the people?!
She DID.
The very next week, she invited the cameras to accompany her as she took her first trip to the fertility clinic, where her doctor gave a less than hopeful, but finally REAL, look at the state of women's eggs and fertility as we age.  A week later, and we joined her for not only a meeting on adoption from foster care, but also a holistic fertility center.  It was at this location where she said something else that rang true as something many infertiles have thought but can't say out loud.
"I look at so many people who live less than healthy lifestyles, and yet,…they're pregnant.  And it makes me think, what's wrong with me?"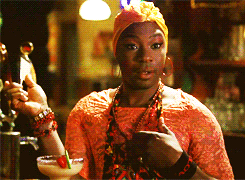 WELL Preach then, ma'am!
So THANK YOU, Dawn.  Someone, somewhere was able to open a conversation with a friend or family member with that very first tear-filled scene.  They were able to say, "Hey, THAT is how I've felt".  It was easier for them to make it clear that they are still wanting of families regardless of their ages, previous "female" issues, or even their relationship status.
You have opened a door, and filled a kinship void that is not one to easily be forgotten.  As a member of the infertility community, and a woman of color, I am extremely grateful.
Regina
Regina Townsend is the primary author and founder of TheBrokenBrownEgg. A librarian and writer, Regina's mission is to make people aware and active about the unique concerns of reproductive health in the minority community.