in
Latest
When You Aren't Where You Thought You'd Be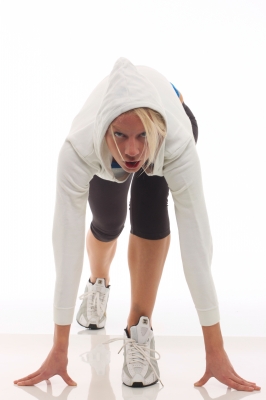 My pastor's sermon this morning was bittersweet for me.  It was titled "The nearest Exit May Be Behind You."  Well, doggone it.  That's true.  Truer still for me today, on the first day of National Infertility Awareness Week, when I'm actually feeling that sentiment.
Not that I'm not moving forward, that isn't the case, but rather that there were steps I could have taken once upon a time that maybe would have had me in a different place right now. Realizing that those feelings are just feelings, is often hard.  But here's what's real; in truth, I have moved forward.  I have lost weight, (again), I have gotten better with meds, I have made choices rather than just setbacks.
I am in CONTROL.
Even when I don't feel that I am.
Looking at another NIAW, it is easy to catch feelings about seemingly not having changed positions from where you were last year, or the year before that.   But I'm going to tell you something today that I want you to own.
YOU ARE IN CONTROL.
Whether you're moving or sitting still.  Whether the plan has changed.  No matter how you feel.  You are in control.  You may not always be able to control your circumstances, but your reactions to them, that's all you.  So take this week for what it is, and be proactive rather than reactive.  If that nearest exit is in fact behind you, run towards it, don't spend the next 12 months feeling bad that you missed it the first time around.
When I talked a little last week about discussing fertility fitness tips, I'm sure most thought I was only speaking on physical fitness.  I wasn't.  I want you to be emotionally, physically, and mentally at your best you.  So that you can be the best mom or dad you can be.  
So today's Fertility Fitness Tip is:
RUN.
Run towards that nearest self-pity exit.  You may not be where you expected to be, but you ARE getting somewhere.  Trust me.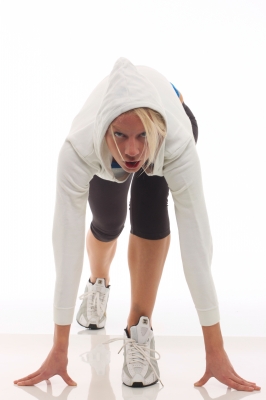 Image: Ambro / FreeDigitalPhotos.net
Regina
Regina Townsend is the primary author and founder of TheBrokenBrownEgg. A librarian and writer, Regina's mission is to make people aware and active about the unique concerns of reproductive health in the minority community.
You May Also Like