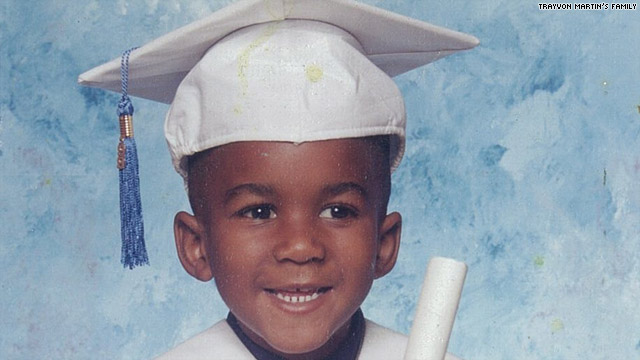 His name was Trayvon Martin.
And he could very well have been the son I'm trying for.
And that scares me.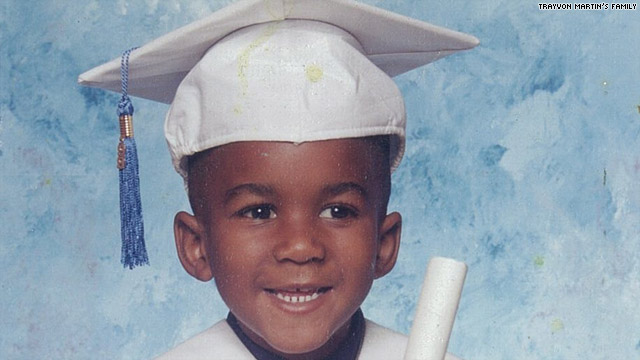 I've often said that if there is one thing to say about those of us with longer journeys to parenting, its that we have a lot more time to think about our futures and those of our desired children.  We have more time to plan, and more chances to consider the little things.  We obsess a bit, but sometimes just enough.  We think about the details more because our desire is so strong.
And with that thinking, also comes fear.  We fear that we're running out of time.  We fear that we won't be able to handle the journey.  We fear that after all our work and prayers, that we won't be prepared or even good at parenting.  And we worry that after all we've done to bring a life into the world, that same world will be unkind and cruel to the life we bring.
I'm sure all parents with sons, specifically those with brown boys are clutching them in the wake of the senseless tragedy which occured in Florida.  Seventeen year-old Trayvon was visiting his father's gated community and gunned down by a so-called neighborhood watchman who had trailed the teen and labled him suspicious.  The story has caused huge outrage among not only the African American community but by concerned people all over the world.  And with good reason.  This young man, on the phone with his girlfriend, was walking home with a bag of skittles and an iced tea.  He was not a danger.  He was not a threat.
So what made him suspicious?  His color?  His age?  His "wrong-ness" for said community?
Many of my friends who know me personally have probably wondered why I haven't talked much about the incident, as I'm usually so vocal.  And to be honest, I've questioned myself on it as well.  And what it boiled down to was terror and despair.  My soul has wept.
I've talked on this blog before about fear.  But I am telling you this event has shaken me to my core.  I look at the young men and boys in my life, and I'm at a loss.
I wonder what right I have to bring ANY person into this wretched land.  I wonder what I can do to fix this land for my godsons and my nephew, who is due in May.  What can I do for them that will make them faster, better, or stronger?  What can I do to make them not a threat?  And then I get more pissed and sad because I come back to my original feelings that they AREN'T.  And neither was Trayvon.   How do I protect and defend someone who is already innocent?
My heart hurts for these parents and families.
As I often do, I brought these concerns to my thoughts of The Egg.
How do you get past the fear and despair of how scary the world can be, and move forward with your plans to build a family?
I thought on this long and hard, and the cut and dry of my answer was "How do you not?"
The world has been the same for all of its existence.  And yet here I am, and there you are.
We can't predict the future.  We can't say what will be.  What we can do is plan for the good things.  We can plan to bring and build lives that will make this world better.  The son you are frightened to have could be the future president.  The daughter you adopt today could be the doctor who cures cancer.  Fear, hate, and despair are all conquered by one thing:
LOVE.
I don't know what God has in store for the family of this young man, or how this great loss will be used to change lives for the better, but I trust that these things will be.  Just as I trust that no matter what the future holds, it is WORTH the journey to fight for the lives of the children who are here, and those that are to come.
For those who are angry and want to help in the demand for justice for Trayvon, please consider signing the petition at Change.Org that was put up by his parents.  The FBI has finally decided to step in, but as of right now, his killer has NOT been charged though his identity is WELL known.
For those who wrestle with these fears as you are on your journey towards parenthood, I send you my love, hugs and courage.  Be honest with your partner or spouse about your feelings.  Sometimes just having that conversation can help.  Make your plans based on hope and not fear.  In the meantime, sign the petition and start working towards building the world you want for your children.
The world is uncertain, but love and hope are unending.
Tags:
Activism
,
African Americans
,
children
,
Fear
,
Feelings
,
Hope
,
In the News
,
Loss
,
Miscellaneous Rants
,
Parenting
,
Regina
,
stigmas
,
Tales From the Darkside
,
The Emotions
,
Trayvon Martin
Regina
Regina Townsend is the primary author and founder of TheBrokenBrownEgg. A librarian and writer, Regina's mission is to make people aware and active about the unique concerns of reproductive health in the minority community.
You May Also Like