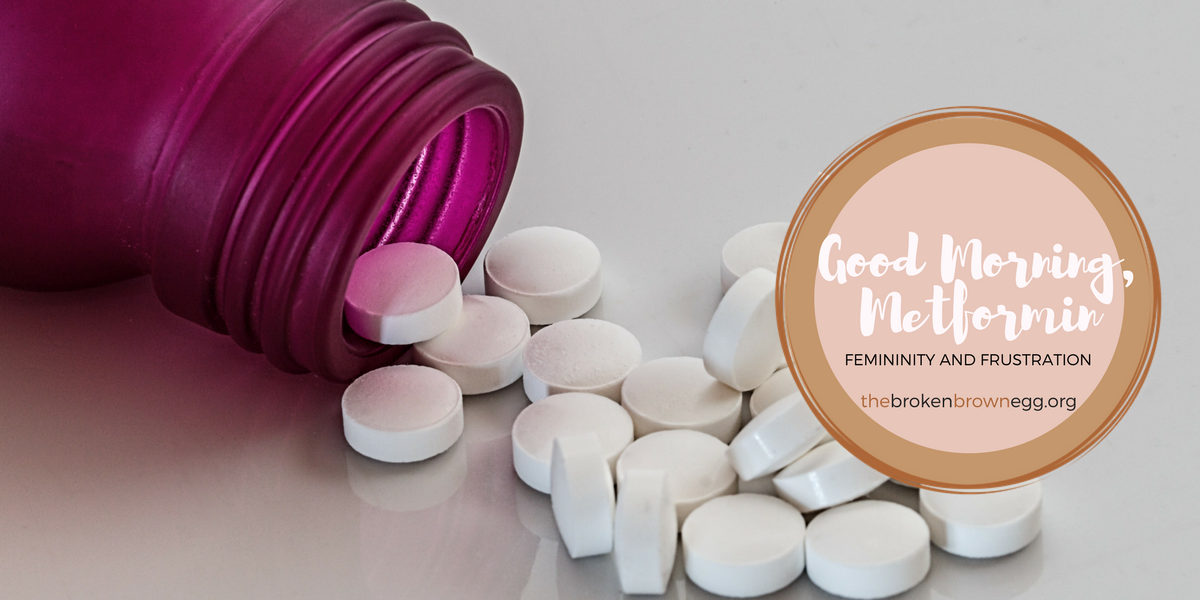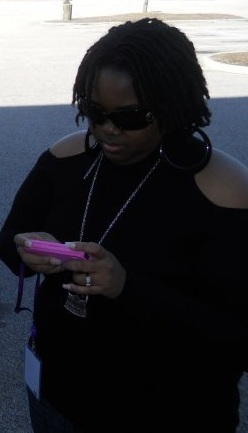 So, it has been a while since I've taken the time to actually POST some tidbits here on the site.  And it is all your fault.  See, most of you follow The Egg on Facebook and we have such great conversations there, that by the time I get over here, I have nothing else to say because we've talked it to death over the course of a day!
But, getting back to what this site was created for, and beyond the "business" sides, I have to get my thoughts out once more.  And, even in the year 2012…some people don't use Facebook.  I know, I know, perish the thought.  But it dawned on me that for those who don't use Big Blue, there is little to no way of knowing what is going on right now with me if I don't post it here.  So here I am.  Have a seat, let's chat.
Okay, so last we spoke, I'd received yet another "there's nothing wrong with you" phone call after my most recent ultrasound.  I can't say that I took that very well.  In fact, I probably took it quite shamefully.   For starters, I got the call at work, which is always the worst place to get any kind of personal news.  Perhaps if I had a private office, in a field that didn't call for actual interaction with coworkers or the public in general, I'd think differently, but as a librarian who shares a manager's office, AND more importantly as a Children's Librarian who has to talk and move and interact all day with dozens of people, I stand firm with my belief that it sucks.
I've grown very good at quickly dipping to the ladies room to dismantle myself in private, though.  And this day was no different.  I quickly snatched up my cellphone and retreated to the first stall I could.  Standing there, feeling very much like a teenager who hadn't made varsity cheer squad, I called my mother and said the first thing that came to my mouth; "Nobody can help me."  Something about saying it out loud, and seeing my mother in my head deflate with my words, took all the "tough" out of me, and I leaned my forehead against the stall.
Watching me pull The Egg together, and dragging she and my aunt along for the ride, has provided my mother with an unexpected crash course in all things fertility, so where she would have in the past asked me what was wrong or how to help, she immediately jumped into copilot mode and said, "No.  That's not true.  What can we do next?".
I want to say that I was right on board with her, and that through all my research and interaction with the infertility community, that I knew just what to do and say next.  But I didn't.  I didn't because I'd recently discovered some things about myself:
As viable  treatment options that IVF and IUI are, they not only frighten me, but make me dreadfully uncomfortable.  I don't want that to be my route.  I want to give as MANY less-invasive options a try as I can before I chuck over that much money and privacy.
I'm tired.  The roller-coaster ride of "This will give an answer!" (High), "Once again, nothing" (Low), has frustrated me to no end.  When I feel as though I'm working as hard as I can with nothing to show for it, I very much want to retreat into my own quiet space and refocus my attention.  I was beginning to feel as though everyone was tired of hearing me sing this sad childless song, if I wasn't going to bite the IVF bullet.   And I struggled with how to tell people that it wasn't the choice I felt best for ME.
I didn't KNOW what to do next.  If I'd done the diet, done the clomid, and done the exercise…all that was left was the more intrusive procedures right?
So I stood there looking stupid.  In the bathroom stall at work.  While my mother asked me again, what was the next step.
What frustrated me about the (actually great) ultrasound results, was the fact that I was waiting for them to give me that next step.  I wanted very much for my doctor to call and tell me that she saw exactly what the "problem" was, and that on our next visit, we'd get started with an aggressive plan.  When she (finally) called and said the exact opposite, I felt like the scene in "Lean on Me" when Joe Clark finally gets the practice test results and finds that the kids still failed.
"I had to wait all this time for this!"
So I slummed through my workday.  Not necessarily angry, but really sad.  I advocate for myself and others to have the opportunity to build our families the way we choose, and the idea that I was potentially facing the reality that I would have to go beyond my personal scope of treatment, was hard.
After a lot of personal research, and a much needed refresher discussion with The Dude about what we felt were our limits and goals, I went back to the drawing board so-to-speak, and began plotting out my next steps.  A return to Metformin, being numero uno on the list.  Number 1a, was getting up the courage to do what I knew was also right for me, changing doctors.
Now, my regular ob/gyn was a nice woman, with a gentle bedside manner, and a knowledge of how to get women pregnant.  That was not my issue.  The issue was that her partner was better suited for ME, in that she was understanding of PCOS specifically, and was also a big fan of patient advocacy.  She took notice that I took notes and brought questions, and took the time to talk TO ME, ABOUT ME beyond our medical relationship.  For me personally, this is vital in my breaking down personal barriers and being more forthright.  When we feel rushed, we get nervous, and when we get nervous, we forget that WE are the star of that room.
When I called to make my appointment, I will admit that I hestitated after hearing the words "And who would you like to see?".  I said with a shaking voice that I was,…"Technically a patient of Dr.B, but would very much like to see Dr. C if that was alright".  Jokingly, the response I got was, "No, that's not alright, that's just awful!"  But after we both laughed, he said, "No, that's fine.  Happens all the time."
Once again, my thoughts about the situation proved to be far less frightening than the reality.
I'll fill you guys in on the actual appointment in another post, because I'm realizing that after such a long break in filling you in….this post is going on and on!  LOL
So I have a couple questions for the comments:
Who do YOU call when you get disappointing fertility news?
Have YOU thought about what your personal limits are?
Have YOU ever made a medical step more frightening than it actually turned out to be?
Tags:
Anger
,
Choices
,
Confusion
,
Coping
,
Diagnosis
,
family
,
Fear
,
Feelings
,
Health
,
Healthcare
,
Hope
,
Medical Professionals
,
Medicines & Treatments
,
Mrs.Tiye in Real Life
,
PCOS
,
Procedures
,
Regina
,
Sadness
,
The Emotions
,
The Relationship
,
Treatments
,
ttc
Regina
Regina Townsend is the primary author and founder of TheBrokenBrownEgg. A librarian and writer, Regina's mission is to make people aware and active about the unique concerns of reproductive health in the minority community.