in
Advocacy
BBE Rewind: The Fertile Kwanzaa: Ujima!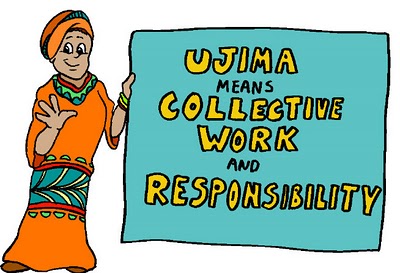 Originally published 12.28.10 @ 8:36am
Harambee!!
Habari Ghani? (What's the News?)
Today is the third day of Kwanzaa.  Today's principle is Ujima: Collective Work and Responsibility.   This principle is one that I love because it is the very reason for The Egg.   The purpose of Ujima is that we are to "build and maintain our community together and make our brothers' and sisters' problems our problems, and to solve them together".  That is what this very blog has been based upon.
The greatest compliment that I receive from the infertility community is in regards to my transparency.  I say what you want to say but are too shy/afraid/embarrassed to.  I rant and rave when you can't, and I try my best to let it all, (or most of it), hang out.  This is what drove me to start this blog, and later the organization.
Many have called me flighty or unrealistic for it, but from the time I was a very young girl, I have always believed that people would treat one another better if they only took the time to see where the other person was coming from.  That if we were all as honest as we could be, we would have no way to hate or mistreat because we'd get to the bottom of what is making us tick.  I was always the kid asking bullies why they were bullying me, or the person in the clique who would say, "hey guys, cut it out, she has feelings too".  It's just who I am.
Actually, it's who my grandmother made me to be.  When I think of this principle today, I think of her, actually, as she's been on my mind since my aunt gave us restored photos of her for Christmas.  My grandmother was a lover of service and a believer in collective work and responsibility.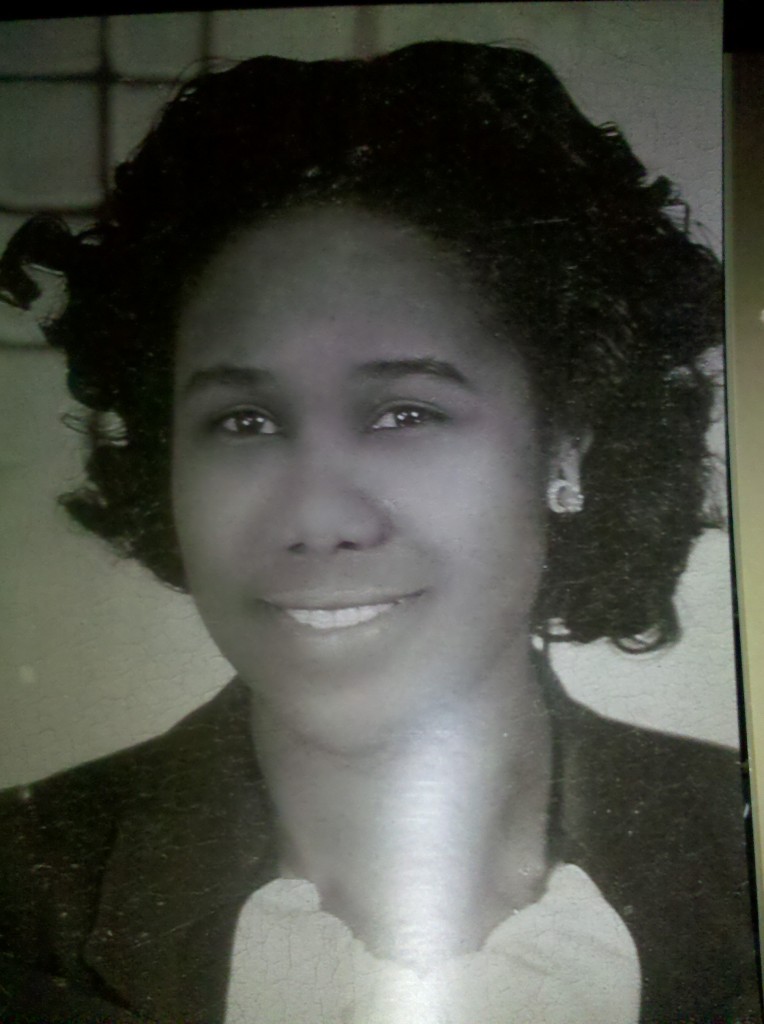 Her home was open, which is very much a part of where I get my philosophy on how adoption is a relative term. If you needed a mother, aunt, sister, etc., she was that. She was always willing to pick up a cause, and her own issues didn't really take up much space in her head.  Getting breast cancer, made her an advocate for breast cancer awareness and support.  Though she died of complications from that cancer on my birthday, fifteen years ago, I can remember that even as she was sick, she couldn't help but care for other people who had less of a support system or who were just in need of someone to talk to.
She was a housewife by all accounts, but she used that to her advantage, often using me as her legs and hands to pick up donations for others, or to drop off gifts to sick and shut-ins.  With that example, I had no choice but to learn how to serve and make others feel comfortable even in their ailments.
Because of her, I actually have a low tolerance for people who complain but DON'T serve or cause change.  I can't help it. From what she taught me, I find that every disparity we think we have, is an opportunity to encourage someone else.  Every trial is a testimony in disguise.
The issues of the world are MY issues because I'm a part of this world.  On a smaller scale, it is what makes me such a big part of the infertility community.  To know how I feel to see that period every month, or to hear that same wretched report from my doctor, or to feel the way I do as a wife or daughter, I cannot help but to think of how YOU feel.  I can't help but to want to help YOU find your voice.  I can't help but to want to HELP.
Your problems are my problems.  Through this blog, and the connections I'm allowed to make because of it, I pray that God allows me the opportunity to help you solve some of yours.  And by what we both learn, I pray we are also given the opportunity to help our younger sisters and brothers so that they don't have to start from scratch.
Because of this, I work my hardest to never censor myself here.  I work hard to make sure that you feel safe here.  I will continue to work hard to make sure that you have a place to sound off.  And I hope that through my example, you do the same for someone else.  It's about ALL of us.  Sometimes, it takes a Village to MAKE a child just as much as it does to RAISE one.
I know this post went a bit more serious than I'd originally planned, or than you expected, but the point of it all is that I hope you find your own ways to relate to the principle of Ujima!  If you blog about something dear to you that you wish to share, you're doing it.  If you speak up to someone who needs to know that what they're going through is okay because you've been there, you're doing it!  I'm already proud of you, feel free to share.
Regina
Regina Townsend is the primary author and founder of TheBrokenBrownEgg. A librarian and writer, Regina's mission is to make people aware and active about the unique concerns of reproductive health in the minority community.
You May Also Like