in
Latest
Reproductive Health…in a Recession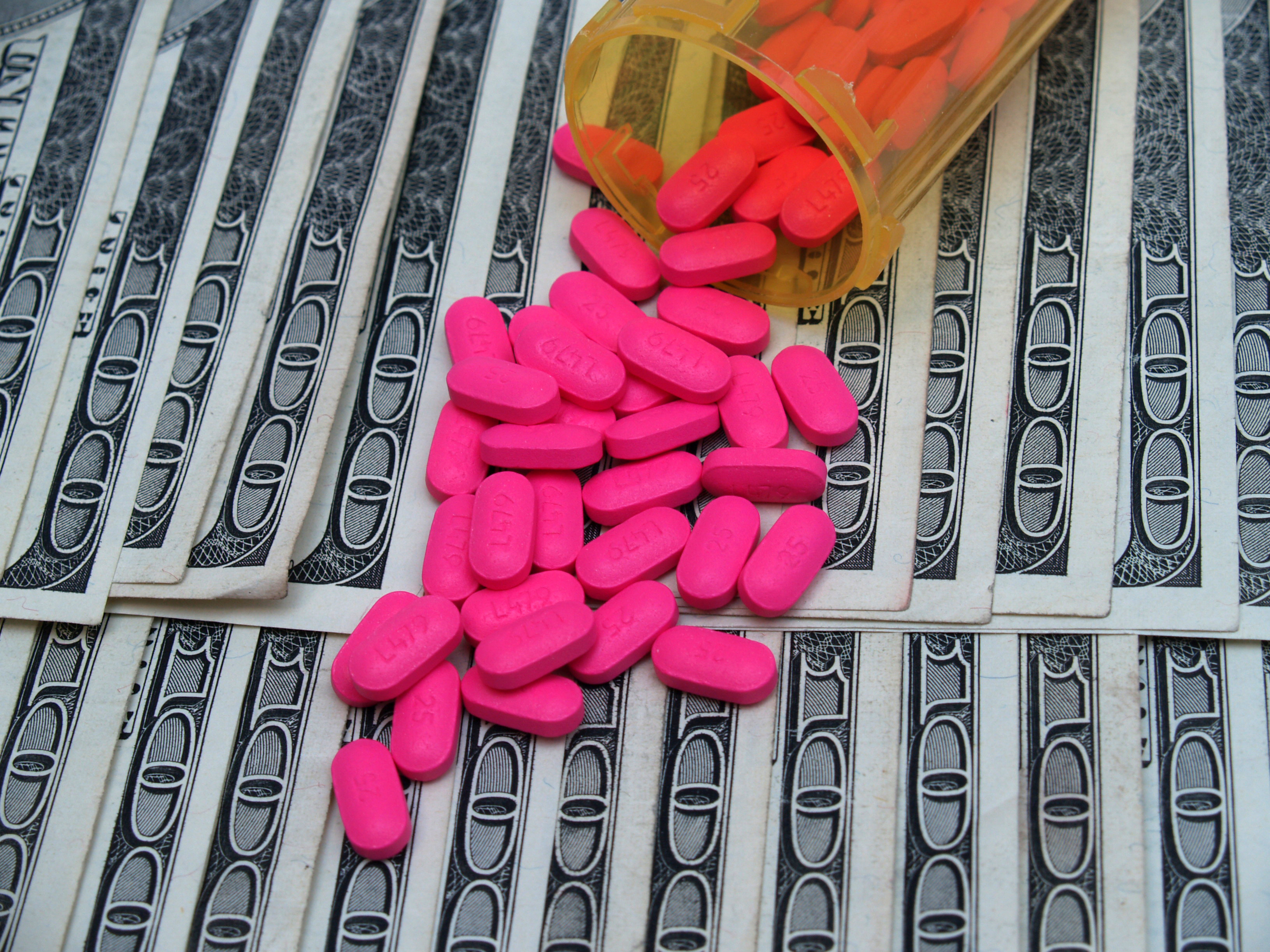 If I've learned anything about politics, its that you can't please everyone all the time.  No matter how you slice the bread, someone is always going to complain that they got the bad piece.  And in the case of decisions that include health or finance, there will always be one side staring at the other going, "I don't get what you're so worked up about".  When the Affordable Care Act ,was instituted, allowing young adults to remain covered under their parent's health coverage until age 26, I had quite the over-dramatic moment.  For the thousands of people who were boldly unimpressed with the President thus far, I wanted to throw my arms around him and hug his neck.  I guess, they'd never been where I'd been.
For me,  reading over the details in the fact sheet, it was hard not to remember how I felt myself, when I aged-out of my mom's health insurance.  I was almost done with college, but silly me, I was not yet done with getting sick and having medical concerns.  No longer covered by my mom's Blue Cross, I was the only person in my house subjected to making the emergency room, my primary care physician. When I finally got a job that included benefits, some two years later, I learned that health insurance was the fatted calf of all great jobs.  The fear of losing that security is what got me out of bed in the mornings, and for many of us, what kept us working at places we hated.
After finally grasping what it was like again to have a doctor to call, one who knew my name and symptoms, I never wanted to go back to the uncertainty of emergency medicine and unconcerned, overworked board of health doctors.  Well, for many of us facing unemployment and layoffs now, myself included, as well as those of us on a budget who pay for our own health insurance, we are once again looking down that barrel, and I am determined to not go at it with the same depressed attitude.  Health coverage or not, our bodies are worthy of adequate care, and we are the ones to make sure we get it.
For those of us whom our fertility is only a symptom of more pressing matters, not visiting the doctor regularly can be climactic.  For me, the irregular and massive menstrual cycles were just not going to allow me to stay away from the stirrups for too many long breaks.  Just when I would think everything was under control, She and I would spend a lovely 2 months together and I would finally have to go weeping into someone's triage for relief.  Yeast infections, sexually transmitted diseases and even urinary tract infections can also become reproductive health problems for which many women need recurring treatments and maintenance. Finding a comfortable place that can help us monitor our bodies until we can return to more regular care, is vital to creating a healthy reproductive tract.
In beginning my search for a health center, I started with Google.  I did a basic search for women's health clinics in my area.  When I found a few that looked interesting, I also took my search over to Yelp.com, to check out the reviews.  Hearing what other patients are saying about their quality of care and bedside manner is an excellent tool in making your decision.
Private facilities with sliding scales are a great choice for those of us with little cash to spare, but a desire to remain on top of our health.  Many women's clinics around the country provide specialized services and empowerment to those in need.  Here in Chicago, for instance, there is the Chicago Women's Health Center.  This organization provides treatment on a sliding scale, with the lowest appointment fee being just $20, which is the cost of the lab work! The clinic focuses on educating women (including LGBT women) on how to  holistically take care of their bodies.  The health education aspect, along with the self-empowerment focus is what keeps many people who even HAVE insurance coming back to CWHC for years.  Check out the clinics in your area, and be sure to look for reviews and testimonials.  Find out what the fees are for the uninsured or if there are special programs to help you.
Fertility Note: Fertility awareness is taught on-site, which really stood out to me because most people seem to think that if you can't afford to have a baby right now, you shouldn't be planning for one, which I find to be a load of crap.
Speaking of special programs, investigate your state!  I found that here in Illinois, there is a Healthy Women card, that I was COMPLETELY unaware of back in the day when I was first uninsured (someone needs to step their publicity game up).  The "Pink Card", as its called, provides every eligible woman in the state with coverage for reproductive health needs.  This includes yearly pap exams, testing, and basically any other issue that can be narrowed down to general gynecology, even tubal ligations for women over 21. The card is accepted at some doctors offices here, so it could be that some women are able to continue with the doctors they know!   There are different programs for Moms and Babies, and women with larger families or incomes, but this card is valid for the reproductive needs of women like me.  Investigate the programs that your state may have, because just like finding this out proved to me, some government agencies you'll never know about until you look. (I found similar programs in Texas, Oregon, and Maryland to name a few)
Fertility Note: My favorite line from their website is this:
Patient education and counseling about women's health, family planning and how to plan for a healthy pregnancy if and when you want to have a baby.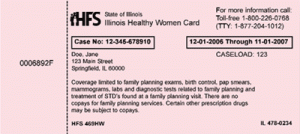 Planned Parenthood remains a crowd favorite for many contraceptive choices, but it is important to note that they do provide gynecological exams and checkups as well.  The cost of many of these services depends on the location, so don't hesitate to call them and inquire.  Planned Parenthood is a clean and trusted environment where women(and men), have gone for years.  Though I still cringe at the amount of reproductive health clinics that cleave solely to preventative medicine, I have to say that PP is greatly instrumental in keeping thousands of bodies safe and healthy for decades.
Fertility Note: While as I said, Planned Parenthood does seem to lean more towards contraception and abortion, according to their website, they are able to provide information on fertility services in your area if you ask during your appointment.  SO ASK.
Lastly, check out your County hospitals, community health centers and health departments.  These fall to the bottom of my list primarily because of the over-crowding and the enormous wait times,(or maybe that's just here in Chicago), but I have to say that sometimes these hospitals have some of the best doctors.  They may take all day to get to you, because of the amount of other more serious cases, but when they do, they are going to leave no stone unturned. Do NOT let them intimidate you.  I experienced a colposcopy in one of the most unattractive and un-updated exam rooms, but I was also sure when I left that everything had been investigated.  The comfort of knowing I was healthy, far surpassed the discomfort of that dim, small room.  The health centers in your area may be much different than the ones I have experienced, but either way you owe it to yourself to at least visit and see what its about. You may find yourself pleasantly surprised.  To find the community health centers near you, visit the websites of your county, city or village.  The fastest way though, is to visit the US Department of Health and Human Services website and enter your zip code into the Clinic Locator.
With any place that you decide you're most comfortable, do not leave out your fertility plans!  Even when I was down on my very worst luck, without two pennies to rub together, and in need of someone to please prescribe ANYTHING to slow or stop my periods, I did not leave out the fact that childbearing was something I was planning for.  The usual treatment option for PCOS related symptoms and irregular periods, is birth control pills.   I made sure to note my future plans because I did not want any prescriptions or treatments that would stall my process when I was able to move forward.  Whatever your situation, I hope you (and I) find health service alternatives that meet our goals and expectations, while allowing us to become healthy carriers for the lives we seek.  Not being able to afford building your family is NOT the same as not being able to afford PLANNING your family.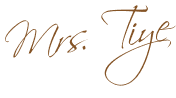 Regina
Regina Townsend is the primary author and founder of TheBrokenBrownEgg. A librarian and writer, Regina's mission is to make people aware and active about the unique concerns of reproductive health in the minority community.
You May Also Like