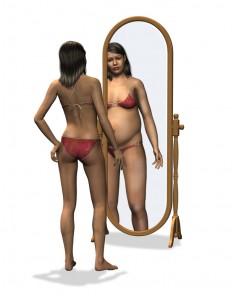 Warning: I'm going to use the word HATE, a lot in this post.  I HATE being told what to do.   I hate seeing weight in the top list of things that cause infertility.  I hate that it is something I cannot seem to get a handle on.
I mean, the most aggravating part is the feeling that I JUST got comfortable with me.  I just got to the point, a few years ago, where I don't cringe at mirrors or slink embarrassingly into Ashley Stewart at the mall.   I have to say I've been completely annoyed when doctors have given me the obligatory "you should lose weight if you want to get pregnant", speech when I usually walk out of their office and find three or four fellow big-girls who just happen to be in their second trimester sitting in the waiting room. That feeling is one I can't really describe.  It's like not being picked for the basketball team because you're too short, and then seeing Mugsy Bogues on the cover of Sports Illustrated.  To put it into words it is "Are you effin kidding me", personified.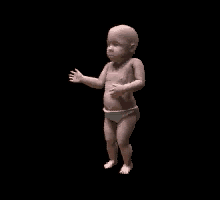 While we're on that subject, I also have to admit a sheer hatred for the fact that a baby which doesn't exist yet, has the power to control what I eat, drink and do.  Heffa's that turn up pregnant on "oop's" mode don't worry about how many glasses of wine they have, or how certain foods affect their cervical mucous.  In fact, they are probably eating and drinking the very things I'm warned about, when they turn up unexpectedly expecting.  Yet here I am, being frowned at by some invisible Ally McBeal-esque kid who is completely against my affinity towards tasty wine.
Weight loss and I just don't get along.  We've dated a few times, but I found that we were incompatible.  Primarily because PCOS kept messing up our good thing. I would gorge on water and fruit, only to find that my fitness buddies were dropping pounds drastically, while I would shed only one or two.  I would walk faithfully after school or work, only to discover that aside from a few muscle spasms, I was going to be the same chick two months later.  I scarfed down Xenadrine horse pills but all I'd get were jittery nerves. Every three months, without fail, well…actually due to fail, I would give up.  I would throw in my towel symbolically with a trip to the nearest fish-house and celebrate my freedom with catfish nuggets.
At the time, I was unsure what PCOS was, or how it could affect weight.  I had, however,  been warned about my thyroid and how it murdered my BMI. I put myself in thyroid boot camp for a while, and I have to admit, I kicked it into high gear when infertility became an issue.  I figured that logically, if the hypothyroid was the "problem", then obviously once I started taking the thyroid medication, and doing what I'd always done, the weight would dissipate.  Right. I'm sure you know how that turned out.
The next thought was that if it wasn't thyroid, it had to be something else.  There had to be a "reason".  Especially since I don't eat much, and I was walking and exercising again, right?  So I moved from Xenadrine to Xenical(prescription-strength Alli).  I lost ONE dress size.  ONE.  Do you know how that feels?  I'll tell you. It doesn't feel good.
In fact, it feels downright flip a table-worthy.
So now, here I am…the largest I've ever been, give or take a couple dress sizes.  And while I'm mostly comfortable with me,…I'm sad.  Sad because I don't have the willpower or to be more honest, the willingness, to put myself through the weight-loss ringer anymore.  Should I lose weight?  Yes?  Do I feel like it? No.  I feel as though I could walk from here to Nebraska and get there ten pounds heavier than I left.  I feel as though the next "reason" for my size will only depress me more than the glass of Kool-Aid I just had, ever could.  And at the end of it all, I have to whine by admitting I still get annoyed at the 400lb chick somewhere pregnant with twins.  And I don't care who tries to convince me that she is probably having a more difficult pregnancy because of it.  I'm stubborn and shallow like that.
I don't want to lose weight just to have a baby.  I think that would suck.  And you know what?  I'm right.
Your fertility, while very important, should not be the driving factor for your fitness.  YOU, should be.  Yeah, I slipped that twist in on you, I'm sorry about that. You see, my having children is important to me, but so is NOT developing diabetes, breast cancer or high blood pressure.  I'm not going to make any promises to you, or proclaim that this is my "Resolution moment", I've just realized a few things that I'm going to share.  Get a pen. (Or copy/paste, whatever you wanna do)
Mrs.Tiye's Things Realized about Healthy living:
Soda/Pop whatever you call it in your neck of the woods…ain't nothing but water and sugar when your break it down.  Don't believe me?  Sit your RC cola out for a couple hours and let it get flat.  Take a nice swig.  There, you see?  Now, if you really want to have a hissy fit about water and sugar our problem is bigger than we thought.
Baked food is just as good as fried food, and if you need that crunch, bake it in breadcrumbs.
Just because you hated your grandmother's steamed okra, doesn't mean you HAVE to eat it fried now.  Find a way to cook your veggies that YOU like, without killing all their nutrients in Crisco.  Even french fries can be baked you know.
Water actually tastes good.  If you need "flavor", as my friends and I like to whine about, throw in a slice of fruit or use frozen grapes instead of ice.  It is a thirst-quencher like none-other and citrus is good for you.
If it's in "walking distance",…walk to it.  I have driven to the 7Eleven on my corner more times than I care to mention.  Its just embarrassingly lazy when you think about it.
If my body was an apartment building, and I was a baby looking for a place to move into…I would fire my Realtor for showing it to me.
What is the sense in bringing a child into this world who has boundless energy, if you won't be able to keep up with them?  And when they move out and go to college, you want to be fit enough to keep your party going long after.
Lose weight to get healthy, not pregnant.  You will thank YOU for it later, and so will your future grandchildren.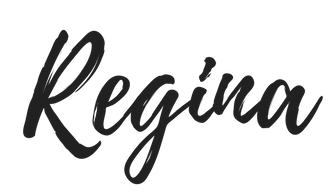 Regina
Regina Townsend is the primary author and founder of TheBrokenBrownEgg. A librarian and writer, Regina's mission is to make people aware and active about the unique concerns of reproductive health in the minority community.