The generosity and care of a couple great people has humbled me today.  Through a very thoughtful donation, I am pleased to offer our friends and readers a chance to WIN a ticket to our AHA gala!  This is the easiest contest, I swear.  All we're asking for is your name and that you post or tweet about the upcoming event.  That's it!  In the form below, please fill in your name and in the "Contest Entry" box, tell me where you posted news of the gala.
The winner will be drawn next Monday.  GOOD LUCK!!!  Hope to see you in three weeks!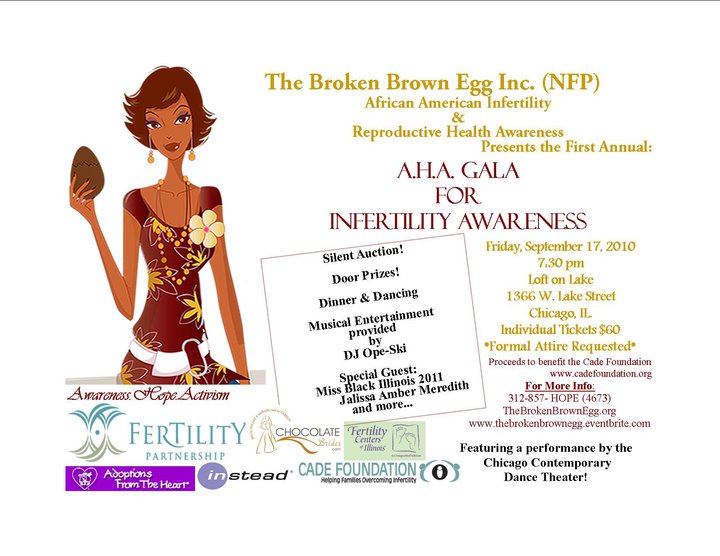 Regina
Regina Townsend is the primary author and founder of TheBrokenBrownEgg. A librarian and writer, Regina's mission is to make people aware and active about the unique concerns of reproductive health in the minority community.