in
Latest
Dear Angela Bassett,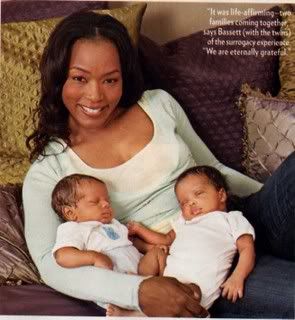 Dear Angela,
I want to thank you for being open about your journey to your twins.  I know that for you, it may have not seemed as important to speak out as it was for those of us who were able to see it, but I am so grateful.  Out of all your work, this is the role for which I am most proud of you.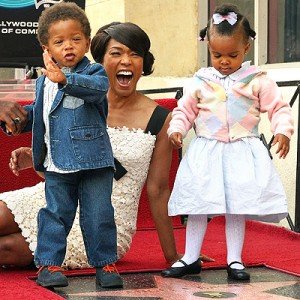 To see your smiling face in People magazine, speaking of the eternal gratitude you and your husband have for your gestational surrogate, was IMPORTANT.  It was meaningful to a brown girl such as myself who had not seen anyone of my race discuss surrogacy before.  It was important for me to understand that surrogacy was not weird or awkward, but an insurmountable gift.
I want to thank you for showing me an example of a strong, black family who wanted children, instead of being overwhelmed by them.  So many of the images I had seen until then showed women who's children were their obstacle, and something they had to become successful in spite of.  You showed me that even in Hollywood, family was important.  You proved to me that having children to reflect the love you and your husband shared was not too strange of a request.  You proved to me that motherhood was worth fighting for.  That parenthood was as important a goal as success.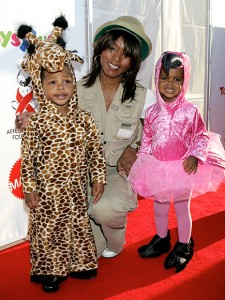 I thank you for being honest about your decision to use a surrogate.  I thank you for being honest about the seven years it took you and Courtney to achieve your family.  I'm grateful for you explaining to the masses what gestational surrogacy meant, in relation to your babies being your 100% biological offspring, though I WISH we didn't have to make that distinction.
I thank YOU for giving me a reflection that was accessible.  I thank you for being real.
As I look at the mother you've become,…and the journey you took to get there,…
I THANK YOU.
Sincerely,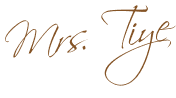 Regina
Regina Townsend is the primary author and founder of TheBrokenBrownEgg. A librarian and writer, Regina's mission is to make people aware and active about the unique concerns of reproductive health in the minority community.