Alright, so I missed a couple days…I know, bad me.
So, lucky for you, I've included THREE stories for you. Books about grandfamilies, foster care and other family building options are in today's video!
For one of the books, I didn't have the book on hand, but I do have some pics for you! So, since I'm behind,..I'm gonna shut up and let the vlog do the talkin!
Hope and Will have a baby

Byrne, Gayle, and Mary Haverfield. Sometimes It's Grandmas and Grandpas, Not Mommies and Daddies. New York: Abbeville Kids, 2009. Print.
Celcer, Iréné, and Horacio Gatto. The Gift. Niskayuna, N.Y.: Graphite, 2009. Print.
Nelson, Julie, and Mary Gallagher. Kids Need to Be Safe: a Book for Young Children in Foster Care.Minneapolis, MN: Free Spirit Pub., 2006. Print.


www.hopeandwill.net
www.grandfamiliesofamerica.com
Free Spirit Publishing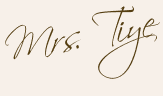 Regina
Regina Townsend is the primary author and founder of TheBrokenBrownEgg. A librarian and writer, Regina's mission is to make people aware and active about the unique concerns of reproductive health in the minority community.
You May Also Like