in

Uncategorized
The Waiting Game – Submitted Anonymously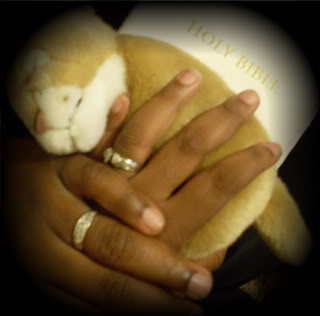 The following was submitted anonymously by a great and loving friend of mine who graciously shared her story with us. Thank you to my special Broken Brown Eggshell!
I am 37 years old, married for 3 years, and we have no children. We have been on the journey towards motherhood for 2 years. I am grateful for my awesome insurance policy… a lot of people complain about HMOs, but I'm one that is grateful. There is the "waiting" game with the HMO but good things come to those who wait. I've learned to be proactive instead of reactive when it comes to my motherhood journey.
My husband and I became aggressive in the journey to motherhood in Nov. 08. Since then, we have been on a roller coaster ride… and I just say thank you Lord. Referred to an RE that we began seeing in Dec.08 only to learn that the HMO was dropping the clinic from its network in Feb. 09. So after hubby and I complete the necessary testing with the clinic we were faced with another referral for a new RE. We weren't to excited about it, but by any means necessary. The new RE wanted to do further testing…still awaiting on more test to take.
I can't say that I've been frustrated because I haven't. I know God is the keeper of time and his time is always perfect. So every time I see a "belly" I whisper "God thank you for showing me what's to come for us".
Regina
Regina Townsend is the primary author and founder of TheBrokenBrownEgg. A librarian and writer, Regina's mission is to make people aware and active about the unique concerns of reproductive health in the minority community.
You May Also Like